Senior Engineer, Network & Cyber Security
Publiée le 14/05/2022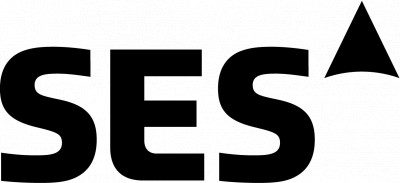 ---
PRIMARY RESPONSIBILITIES / KEY RESULT AREAS
Conceptualize, design, implement and support secure solutions for complex heterogeneous systems throughout their lifecycle, based on comprehensive risk analysis and applying relevant security controls and industry best practices
Analyze, engineer, maintain and enhance the cybersecurity aspect for an operation of a more secretly, efficiently, and effective future or current TechCom and customer solutions
Conduct assessments of threats and vulnerabilities; determines deviations from acceptable configurations, enterprise or local policy; assesses the level of risk; and develops and/or recommends appropriate mitigation countermeasures in operational and non-operational situations
Interface and engage with external partners (e.g. customers, NGO's, Government bodies, investment partners, vendors, shareholders, etc.)
Develop new opportunities focused on quantum communication infrastructure, navigation, emergency response, GOVSATCOM and other current and planned TechCom technology and service developments
Contribute to innovative projects and services for governments, institutions, and supranational organizations (EC, EUSPA, ESA, EUMETSAT, etc)
In the field of cyber security, take an active part in SES TechCom's proposal activities through the provision of Technical Specifications, Statement of Works (SOW's) and Cost Estimations, in response to customer Requests For Information (RFI) and customer Requests For Proposals (RFP), whereby the activities could include the set-up, supervision and coordination of interdisciplinary proposal teams in function of the technical and commercial proposal preparation and along contract negotiation process
Awareness and evaluation of relevant technological developments, market trends, competitive factors, customer requirements, standardisation licensing and regulatory aspects. Make recommendations regarding the evolution of SES and SES TechCom's services and products
Coach and mentor younger engineers in his / her domain of expertise
COMPETENCIES
Strong analytical and problem-solving skills and ability to think critically
Innovative spirit and interest in new technologies to support innovative projects that go beyond the current standard SES products
Can handle multiple projects and leads simultaneously
Able to integrate into and lead cross-functional, multicultural and/or virtual project teams
Business-oriented and business proactive towards potential and/or current customers
Communicates complex information, concepts, or ideas in a confident and well-organized manner through verbal, written, and/or visual means
Knows how to interpret and apply laws, regulations, policies, and guidance relevant to organization cyber objectives
Interprets and translates customer requirements into operational capabilities
Able to apply cybersecurity and privacy principles to organizational requirements (relevant to confidentiality, integrity, availability, authentication, non-repudiation)
Able to identify critical infrastructure systems with information communication technology
Able to deliver effective training and education needs assessment
QUALIFICATIONS & EXPERIENCE
Master's degree in ICT or equivalent
Minimum 7-10 years of applicable professional experience in the field of cybersecurity engineering and implementation of ICT and networking systems
Strong knowledge of performance, risk, cost, and schedule analysis
Strong knowledge of information security systems engineering principles
Strong knowledge with network traffic flows and the configuration of networking equipment
Strong knowledge with security principles and methods as well as with the configuration of firewalls
Good knowledge of cryptography and cryptographic key management concepts
Good knowledge of security architecture concepts and enterprise architecture reference models
Familiar with sales engineering (e.g. technical proposal, cost estimation, facing customer)
Familiar with Windows and Linux operating system, virtualization systems
Expertise in the following fields is considered a strong asset:
Security engineering
Key Management Systems
ISO standards ISO2700x, ISO27017, ISO 31000.
Expertise in the following fields is considered an asset:
Knowledge of ECSS standards and ESA project lifecycle
Software and System development life cycle
OTHER KEY REQUIREMENTS / COMMENTS
Fluency in English, any other EU language is considered an asset
Willing to travel internationally
ESA/EU SECRET clearances are considered a strong asset. Candidate must be willing to undergo a security clearance procedure as this position might require holding security clearance.
WHAT'S IN IT FOR YOU
Flexible working policy
Bonus and equity plans
Comprehensive and competitive benefits plans
A range of wellness activities and employee assistance programmes (varies by location)
An employer that values all aspects of diversity and respects every individual's story
GOOD TO KNOW
SES is an Equal Opportunity Employer, committed to workplace diversity & inclusion. We do not discriminate on the basis of race, religion, colour, national origin, gender, sexual orientation, age, marital status, veteran status, disability, or other characteristics protected by local, state, or federal law.