Administ. Support - Procurement focus area
Publiée le 09/09/2022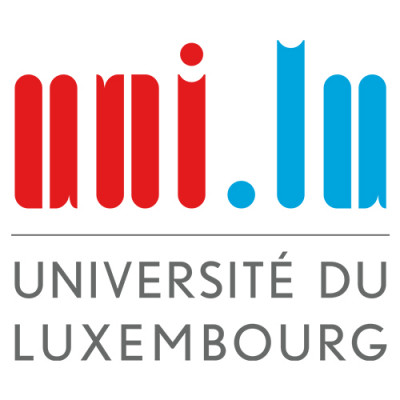 ---
Expérience professionnelle
Administrative Support - Procurement focus area
The University of Luxembourg is an international research university with a distinctly multilingual and interdisciplinary character. The University was founded in 2003 and counts more than 6,700 students and more than 2,000 employees from around the world. The University's faculties and interdisciplinary centres focus on research in the areas of Computer Science and ICT Security, Materials Science, European and International Law, Finance and Financial Innovation, Education, Contemporary and Digital History. In addition, the University focuses on cross-disciplinary research in the areas of Data Modelling and Simulation as well as Health and System Biomedicine. Times Higher Education ranks the University of Luxembourg #3 worldwide for its "international outlook," #20 in the Young University Ranking 2021 and among the top 250 universities worldwide.
The Faculty of Science, Technology and Medicine (FSTM) contributes multidisciplinary expertise in the fields of Mathematics, Physics, Engineering, Computer Science, Life Sciences and Medicine. Through its dual mission of teaching and research, the FSTM seeks to generate and disseminate knowledge and train new generations of responsible citizens, in order to better understand, explain and advance society and environment we live in.
The Physics and Materials Science Department (DPhyMS) is one of the 5 departments of the Faculty of Science, Technology and Medicine. DPhyMS is currently home to 19 research groups with a total staff of over 150 people. The joint efforts of experimental and theoretical groups from this department result in breakthrough discoveries published in top-level international journals, multiple prestigious European and National grants, and in scientific collaborations with partners worldwide.
Your Role...
The Physics and Materials Science Department is looking for an administrative and logistical support for their laboratories located at Campus Limpertsberg and Campus Belval. The candidate will be in charge of executing procurement activities for the whole department. Your main responsibility will be to order supplies in an accurate and timely manner and to ensure that all is delivered as promised to our researchers.
Tasks:
Order processing for laboratory supplies (e.g. laboratory consumables, chemicals, equipment, services), order follow-up and service, invoice processing
Collaboration with researchers and the administrative team from DPhyMS as well as with other UL administration (e. central procurement team, legal team and accounting team) on a daily basis
Interaction with suppliers and vendors (in person, via telephone and e-mail) on a daily basis to ensure efficient order creation and follow-up, timely delivery performance
Be active in the improvement of the ordering process at the department level
Organization of the shipments of scientific material including preparation of all relevant logistics paperwork
Additional admin activities to support the researchers from the department
What we expect from you…
Professional education in administration or high school degree with equivalent experience
At least 3 to 5 years working experience in administrative support or procurement position. Previous experience in procurement focus area would be an asset
Excellent organisational skills with attention to detail and accuracy
Multi-task efficiency between routine tasks and ad-hoc urgent queries, ability to plan and work on simultaneous tasks with a sense of priority, and be reliable in delivering work
Ability to work independently and proactively without supervision in a fast-paced environment
Good customer service and communication skills
Good PC skills, good level in MS Office applications, familiarity with SAP is an advantage
Very good English (speaking and writing), a good level in French and German is an advantage
Experience or interest in laboratory work is an advantage
Applicants should be well organized, methodical, pragmatic, customer and detail-oriented, and demonstrate ability to adapt to regular procedural changes
In Short...
Contract type: Permanent
Work hours: Part-time 20 hours / week (but full time 40 hours / week for the first 2 years)
Starting date: November 2022
Location: Limpertsberg (and Belval as of 2024)
Internal title: Administrative assistant
Job reference: UOL05087