Frontend Web Developer
Publiée le 09/09/2022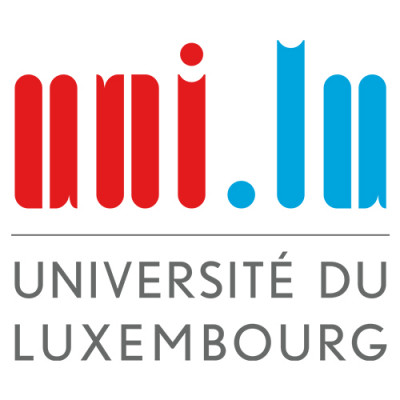 ---
Expérience professionnelle
Frontend Web Developer
The University of Luxembourg is an international research university with a distinctly multilingual and interdisciplinary character. The University was founded in 2003 and counts more than 6,700 students and more than 2,000 employees from around the world. The University's faculties and interdisciplinary centres focus on research in the areas of Computer Science and ICT Security, Materials Science, European and International Law, Finance and Financial Innovation, Education, Contemporary and Digital History. In addition, the University focuses on cross-disciplinary research in the areas of Data Modelling and Simulation as well as Health and System Biomedicine. Times Higher Education ranks the University of Luxembourg #3 worldwide for its "international outlook," #20 in the Young University Ranking 2021 and among the top 250 universities worldwide.
Within the University, the Luxembourg Centre for Systems Biomedicine (LCSB) is a highly interdisciplinary research centre (IC), integrating experimental biology and computational biology approaches in order to develop the foundation of a future predictive, preventive and personalized medicine.
Your Role...
As a pioneer in its field, the LCSB develops many research and research-supporting applications in-house. Among these applications are tools to support data exchange and protection, as well as exciting visual data exploration and data analysis platforms. We are looking for a talented and enthusiastic new colleague, with experience in designing and developing user interfaces for such platforms.
You will be part of a team which focuses on the development of a new state-of-the-art patient data exploration and visualization platform.
You will have opportunities to work on interesting new features using modern technological frameworks and tools.
As part of our team of experts you commit to a high quality standard by applying multiple testing technologies and industry best practices.
You have experience with most aspects of delivering production-level software. This begins with the collection and formulation of requirements and ends with the distribution, documentation, deployment, and maintenance of the finished product.
You have a good understanding of REST APIs, which will help you navigate and connect with applications in our service offering.
What we expect from you…
Essential Qualifications
A University Master's degree or equivalent in computer science or related fields. 
Strong background in UX and UI design.
Strong background in Vue, or similar frameworks like Angular and React. jQuery experience alone is not sufficient for this position.
Experience with REST API interaction.
Desirable Qualifications
Experience with prototyping tools, such as Figma.
Experience with git, or similar code versioning systems.
Experience with Typescript.
What we can offer you...
Modern and bright office rooms. No cubicles or open space offices.
An environment in which continuous learning is actively encouraged and funded.
A modern infrastructure with state-of-the-art applications and technologies.
Modern and performant work equipment.
A large, diverse, and open-minded team of experts to rely on.
A real opportunity to create a positive impact on medical research and human betterment.
An inflation-adjusted competitive salary according to personal work experience.
32 days of annual leave and 40 hours of leave for personal reasons.
Compulsory social health insurance and private options at preferential rates.
Meal vouchers for use in restaurants and supermarkets.
In Short...

Contract Type: 24 months fixed-term contract (extendable up to 60 months)
Work Hours: Full Time 40.0 Hours per Week
Location: Belval
Internal Title: Research and development specialist
Job Reference: UOL04708