Study programme administrator
Publiée le 09/09/2022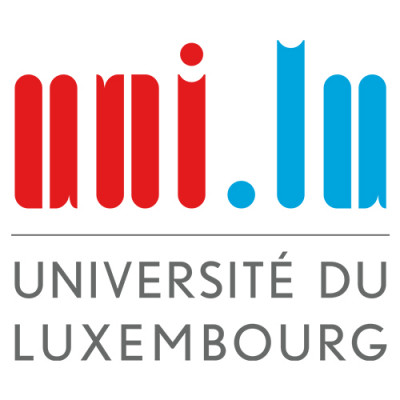 ---
Expérience professionnelle
Study programme administrator
The University of Luxembourg is an international research university with a distinctly multilingual and interdisciplinary character. The University was founded in 2003 and counts more than 6,700 students and more than 2,000 employees from around the world. The University's faculties and interdisciplinary centres focus on research in the areas of Computer Science and ICT Security, Materials Science, European and International Law, Finance and Financial Innovation, Education, Contemporary and Digital History. In addition, the University focuses on cross-disciplinary research in the areas of Data Modelling and Simulation as well as Health and System Biomedicine. Times Higher Education ranks the University of Luxembourg #3 worldwide for its "international outlook," #20 in the Young University Ranking 2021 and among the top 250 universities worldwide.
The Faculty of Science, Technology and Medicine (FSTM) contributes multidisciplinary expertise in the fields of Mathematics, Physics, Engineering, Computer Science, Life Sciences and Medicine. Through its dual mission of teaching and research, the FSTM seeks to generate and disseminate knowledge and train new generations of responsible citizens, in order to better understand, explain and advance society and environment we live in.
Your Role...
The job holder will provide administrative support to to the Faculty's teaching programmes. He/She will work closely with the team of study programme administrators, the Dean's office of the Faculty, and central services of the University.
Tasks:
Collaborate with the programme directors who are in charge for the study programme, teaching modules, exam organisation and planning
Follow-up and day-to-day administrative assistance for several teaching programmes: planning, system update which are required for the programme courses and related events
Database Administration: course, grades, ECTS, etc.
Inform and advise students and teachers on administrative and organisational matters (welcome desks by phone, via email and the on-line platform Moodle)
Maintain accounting records of programme courses within the university's accounting guidelines
Assist the study director with promoting the teaching programmes (meetings, open days, student fairs, etc.)
Provide administrative support for non-academic events related to the study programmes
General secretarial tasks: reception, telephone, e-mails, correspondence, dispatching, filing and archiving
Ad hoc support for other study programme administrators (e.g. covering in case of absence etc.)
What we expect from you…
Degree in secretarial work (Bac +2/3) and previous experience in administrative work
Fluency in French to mother tongue standard and a very good command of English. German communication skills would be an advantage
Very good organisational skills with attention to detail and accuracy
Advanced user of the usual MS office tools (Word, Excel, PowerPoint)
Initiative, ability to manage multiple tasks at the same time independently
Team player, diplomatic, friendly and service oriented
Reliable and proactive
Flexible
In Short...
Contract Type: Permanent
Work Hours: Full Time 40.0 Hours per Week
Location: Belval
Job Reference: UOL05079
Earliest starting date: September 2022