Senior Benelux / France Marketing & Communication Consultant - Brussels
Publiée le 01/04/2021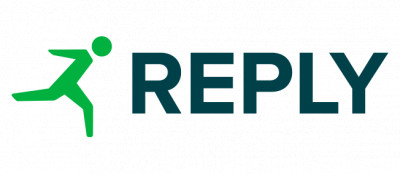 ---
SENIOR BENELUX / FRANCE MARKETING & COMMUNICATION CONSULTANT - CDI - BRUSSELS (m/f)
We are looking for a Highly-driven, Entrepreneurial, and Talented Senior Marketing & Communications Consultant to ideate, develop and execute marketing & communications strategies to drive brand awareness and lead generation for both Reply and the Reply Companies in France/Benelux: Avantage Reply, Data Reply, Storm Reply, Like Reply,, E*Finance Consulting Reply, BrightKnight Reply .
TASKS
Marketing & Communications strategy lead : Plan, coordinate and execute marketing & communications initiatives to support the growth of Reply in the market. The initiatives need to be in line with the offering of Reply in the market.
Contents development: Manage all the production of copy and creative assets for the various channels in-line with Reply's brand.
Channels management : launch and manage campaigns across multiple channels (Web, Social Media, Events, Press & PR and Newsletter), working closely with the Marketing & Communications teams in the different countries.
Analysis & Reporting: Manage and monitor Marketing & Communications initiatives across all the channels to improve them to reach the defined KPIs.
BENEFITS
Extensive training & learning opportunities
Structured career progression - at Reply we encourage career growth and will give you the tools and guidance to achieve subject matter expertise and management capabilities
Diverse and vibrant work environment - You'll be surrounded by peers who share your passion for technology
Your education doesn't need to stop here! Reply pride themselves on continuously learning about emerging technologies
Opportunity to work on projects with some of the world's leading brands
QUALIFICATIONS
Master's degree in marketing, communication, business, or relevant field of study
Ideally 4-7 years of experience is preferred
Experience in digital marketing, advertising, demand generation or similar roles in a B2B environment
Competence in developing and implementing marketing plans that generate leads
Management of measuring performance of marketing campaigns
Experience with digital marketing channels such as email, digital display, digital PR, SEO, SEA, etc.
Experience working with marketing tools including email, web analytics, CMS, CRM, etc.
Ability to bring innovative marketing strategies / initiatives as well as run them daily
Strong situational analysis and decision-making abilities
Ability to work with a high degree of autonomy on delivering outcomes that exceed expectations
Native speaker French
Fluency in English
Experience in copy editing / writing is a strong asset
Experience in a consulting and system integration environment
ABOUT REPLY
Reply is a group that specialises in consulting, technologies and digital services with a focus on the conception, design and development of solutions based on new communication channels and digital media.
Composed of a network of companies, Reply partners with key industrial groups in defining business models, enabled by new technological and communication paradigms such as artificial intelligence, big data, cloud computing, digital communication and the Internet of Things.
Reply is characterised by :
A culture focused on technological innovation. Innovation, for us, is a way to compete in our market. This makes us think ahead and enables us to effectively execute innovation.
A flexible structure that is able to anticipate market developments and interpret new technological drivers.
A delivery method of proven success and scalability.
A network of companies that specialize in specific areas of expertise. Every company grows using an entrepreneurial approach and focalising its mission on a single niche. Reply companies work together and join their expertise to optimise efficiency and reach an increased market strength.
Teams composed of specialists, recruited from the best universities: from data scientists to community managers, from developers to game designers, from business analysts to 3D artists, from marketers to product experts. We build innovation by combining cultures and skills.
Continuous investment in research and development.
Long-term relationships with its customers and partners.
Reply operates through a network of companies that specialise in processes, applications and technologies and are centres of excellence in their respective fields of expertise.
Processes - for Reply, the understanding and use of technology establishes a new enabling factor for business processes, based on an indepth market knowledge of the specific industrial contexts of implementation.
Applications - Reply designs and implements software solutions aimed at satisfying a company's core business requirements.
Technologies - Reply optimises the use of innovative technologies, by implementing solutions capable of ensuring maximum efficiency and operational flexibility for its customers.