Senior Fund Accountant
Publiée le 30/03/2021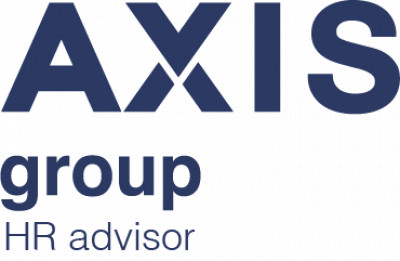 ---
Our client, an international bank, is looking for a Senior Fund Accountant for a 6 months mission.
What you will do:
-To be the first level of escalation point for FA
-Support the manager for operational extra activities
-To produce an accurate NAV' for allocated funds
-Responsible for production & delivery of prices for allocated funds
-Meeting tight deadlines & SLA timings
-Proceed with monthly control procedure
-To review the update of income, expenses & taxation accruals on a daily basis
-To ensure that all needed dates for NAV calculation are available and quality ensured (corporate action, pricing, etc.)
-To book all manual entries
-Ensure reconciliations are complete & outstanding items are investigated & cleared
-Complete and review the Performance fees calculation
-Adhere to all regulatory requirements (Lux GAAP)
-Create and maintain detail and status of any issues/events
-Keep logs of items outstanding and any manual transmissions sent (emails, faxes, etc.)
-Maintain strong working knowledge of the various accounting policies for different fund types
-Liaise with custodians/3rd Parties etc., to obtain important information required for the client
-Build productive relationships with internal departments, and create working relationships
-Log any operational issues and give feedback on performance
-Record out-of-SLA servicing and advise Manager for escalation
-Ensure all procedures are documented, maintained, and adhered to
-Identify any potential claims as they occur and escalate issues to management
What you need to succeed:
Knowledge and Experience
-Between 3-5 years of experience in Multi Currency Accounting
-BS degree in Accounting or Finance / GAAP accounting background with knowledge of Lux and IFRS GAAP
-Expertise in funds with private capital investment strategy (Real Estate, Infrastructure, Private Equity and Private Debt)
-Autonomous use of Multifonds
-Very strong Excel knowledge
-LUX Gaap principles
-Fluency in English and French
-Analytical and organizational skills required
-Good communication skills (written, oral and graphic)
-Professional, detail oriented, self starter and team player that is able to work well independently, as well as with others
-Ability to multi-task and pick up tasks quickly
-Ability to coordinate consolidation tasks and deadlines including supervision of underlying service providers
-All kind of financial assets including OTC and Listed Derivatives, Repo's, Catastrophic Bonds, …
Skills & Competencies
-High degree of accuracy
-Work within the team to ensure that all day to day activities are managed to the client's satisfaction
-Monitor & measure performance against SLA/KPI's
-Work with internal units (IT, Compliance etc) to provide solutions to clients needs
Attributes
-Strong business acumen
-Efficient time management skills
-Attention to detail
What we offer:
We offer a mission of 6 months as a consultant in an international bank
The AXIS GROUP was established in 1996 and has since been known for its rigorous quality standards in HR Services, this within a number of specific sectors: Insurance, Banking & Finance, Human Resources & Legal.
Our mission : Finding the perfect candidate-employer match within these specific niches.
Our focus remains long-term collaboration, with both companies and employees.
Our core values : EXCELLENCE, TEAMWORK, INTEGRITY, PRIDE, PASSION
If you're interested in this position, do not hesitate to apply.