Internship in Transfer Pricing and BU Controlling (m/f/gn)
Publiée le 03/11/2022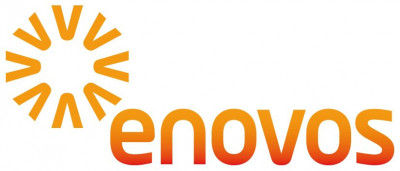 Enovos
---
Internship in Transfer Pricing and BU Controlling (m/f/gn)
Enovos Luxembourg S.A. is the main energy provider in Luxembourg and in the Greater Region, and covers a large share of the power and gas value chain from generation, including renewable energies, to delivery and retail.
Within the Sales Luxembourg business unit, Transfer Pricing and Business Unit Controlling oversees Sales Luxembourg's operations and ensures a fair commodity pricing.
Your tasks 
As a Transfer Pricing and BU Controlling Intern, you will assist the head of department and support the further development of the division. In your daily operations you will work in cooperation with the sales and energy management & trading units. Hence, your main tasks will include:
Analysis and documentation
Analyse and get an understanding of the department's organisation and processes
Document the as-is situation in a clear and synthesized manner
Improvement and Development
Identify pain-points and suggest tangible improvements
Develop tools aimed at simplifying daily operations and decision making
Reporting and Presentation
Support the weekly, monthly and quarterly reporting
Prepare effective management presentations
Your profile
Your strong suits are a cooperative character, good organisation, result-orientation and confidentiality
You are not afraid of asking questions and challenging the status quo
You are detail-oriented, rigorous and able to work autonomously
You have a proven experience in business administration or an equivalent qualification
You have sound MS-Office skills
You are fluent in English. Luxembourgish, French or German are considered valuable assets
What we offer
In a multi-cultural and profoundly European environment, we offer you an internship with a high degree of independence. Joining a small team, your competencies and daily work will have visible impact. The duration of the internship should ideally be 3 months.
For external applications, a recent copy of the police record will be requested if you are invited for an interview.