Quantitative Risk Analyst
Publiée le 13/10/2021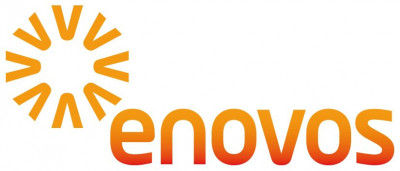 ---
Quantitative Risk Analyst (m/f)
About us
As a major energy supplier in the Luxembourg energy market, also present in Germany, France and Belgium, the mission of Enovos Luxembourg S.A. is to generate, procure, transmit and distribute electricity, natural gas and renewable energies to industries, SMB's, distributors and private households.
Your tasks
You will be an active member of the Market Risk Team and you will contribute to the daily tasks of calculating, monitoring and reporting daily risk figures like mark-to-market, Value-at-Risk, Earnings-at-Risk, Credit-at-Risk for our Power and Gas portfolio. Furthermore, you will work on the improvement and extension of quantitative models and tools used within the team and the company.
You perform the daily reporting of risk figures to the Management
You implement and calibrate the methodologies and parameters for the valuation and risk indicator computation of Enovos Markets portfolio
You give your input to quality assessment and assurance of above data
You contribute to consulting internal clients on availability and to appropriate usage of the valuation data and risk-indicators
You perform project work on model analysis, creation, implementation and testing
You operate limit and authorization controls (e.g. open positions, stop-loss, VaR limits)
You actively participate in modelling and calibration of price forward curves
You execute stress-tests and back-testing, e.g., for VaR models
Your profile
Master Degree in a quantitative discipline (i.e. statistics, mathematics, physics, actuarial sciences, or finance)
Strong programming skills in one or more of the following languages: MATLAB, Python, C, C++, Java. VBA is considered as asset.
Experience with databases would be an advantage
A professional certification like ERP, FRM, PRM, ... is considered as asset
Experience in the modelling and valuation of financial (especially energy) products and in risk measurement/management would be an asset
Experience in the energy (trading) sector and a strong ability to assess and understand the different challenges of the energy markets
Rigour and precision, as well as development, implementation and model analysis
Team oriented player with a sense of discretion and confidentiality
Effective communications skills in English. German is considered as asset.
How to apply?
Interested? If you feel your track record corresponds to the conditions required, do not hesitate to send your application.
A certified copy of your diploma as well as a recent copy of your criminal record will be requested after the first interview.