Chief Finance & Administration Officer (CFAO)
Publiée le 27/03/2021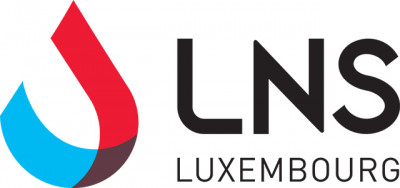 LNS - Laboratoire National de Santé
---
The Laboratoire national de santé (Luxembourg public institution) is recruiting for a full time role and for a permanent contract a Chief Finance & Administration Officer (CFAO) – (m/f).
About the LNS
The « Laboratoire national de santé » (LNS) is a public institution under the supervision of the ministry of Health in Luxembourg. Organised as a multidisciplinary institute with a dedicated support services team, the LNS includes four scientific departments in the fields of medical biology, microbiology, forensic medicine and health protection. In addition, the LNS hosts the National Center of Pathology and the National Center of Genetics. The LNS has its new premises in Dudelange, with state of the art, modern infrastructure in line with recent developments in medical sciences. Its objective is to develop scientific and analytical expertise related to the prevention, diagnostics and monitoring of human diseases. Its ultimate mission is to serve patients and citizens and offer excellence in health care.
ABOUT THE ROLE
The primary responsibility of the CFAO is to ensure the financial health of the LNS in addition to leading and developing its financial structure. This role will also involve supporting Human Resources, IT, Infrastructure & Logistics whilst assisting the director and the Executive Committee (CoDir) on overall operations, including strategic and tactical matters in support of the LNS's main activities.
KEY ACCOUNTABILITIES
Acting as a key tactical advisor to the LNS Director and Executive Committee (CoDir) providing recommendations on the overall finance strategy, budgeting and forecasting, including long-term financial planning
Supervising financial management, planning and control, including management of financial risks, reporting, accounting, cost controlling, treasury and financing, invoicing, purchasing and overall process improvement to achieve customer and overall stakeholder satisfaction
Supporting the Human Resources, IT and Infrastructure & Logistics teams to be successful in their areas, with direct line management responsibility, shared with the director as needed, while demonstrating an excellent ability to be flexible and adapt to different styles in teamwork
Preparing the institution's annual accounts (i.e. balance sheet, operating accounts, cash flow statements, etc.) whilst ensuring compliance with regulatory reports and filings
Drawing up the necessary specifications for tendering procedures in compliance with public procurement legislation
Managing the LNS infrastructure and assets and updating the LNS emergency plan
Monitoring and advising on administrative, financial, and legal risks while implementing adequate checks and balances, including procedures, control systems and impeccable contract management related to finance and overall operations
Actively supporting the quality management strategy of the LNS to ensure the successful implementation of its central quality management approach
Maintaining and further developing existing excellent relations with key LNS partners and stakeholders, such as Chief Medical Officer of Luxembourg, CNS, Ministry of Health, Ministry of Justice, Ministry of Consumer Protection, Ministry of Research and Higher Education, Ministry of Economy, Ministry of Finance, auditors, banks, research institutions, etc. through strong personal credibility and a clear focus on the promotion of the LNS institutional interests
Developing and implementing agreements with different partner organization at the national and international level (ministries and state administrations, public institutions, scientific institutes and others)
BACKGROUND AND EXPERIENCE
Master's degree in Economics, Finance, or Business Administration (MBA or equivalent), ideally including a solid accounting and audit background
At least 15 years of experience as CFO and Executive director, including prior experience in managing operations; experience in the healthcare and public administration sectors in Luxembourg is an advantage
Perfect command of financial management and accounting, including relevant legal provisions in accounting, public tendering and Luxembourg commercial law
Skilled negotiator with outstanding personal presentation and integrity, coupled with the ability to persuade with diplomacy
Easily approachable leader, with a reputation for flexibility, availability, reliability, and adaptability
Strong engagement coupled with impeccable ethics as well as the ability to role model the LNS core values
Mastery of MS Office tools and ERP software
Professional proficiency in French and English; Fluency in German and Luxembourgish is an asset
WHAT WE OFFER
Competitive compensation
Interesting challenge in the booming healthcare sector
Attractive Learning and Development opportunities
LNS canteen
High professional standards and values
Friendly and engaging work environment
If you meet the above profile and wish to apply, please send your application (CV, letter of intent and copies of your degrees) via the application button blow.
Applications will be processed in order of arrival. The utmost confidentiality will be granted to each application.