Clinical Microbiologist / Virologist
Publiée le 25/03/2021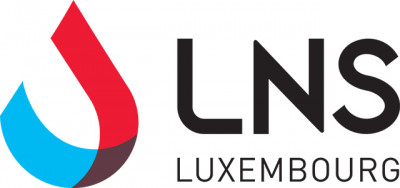 LNS - Laboratoire National de Santé
---
Laboratoire national de santé (Luxembourg public institution) is recruiting for a full time role and for a fixed duration contract – 12 Months a : Clinical Microbiologist/Virologist (m/f).
About the LNS
The "Laboratoire national de santé" (LNS) is a public institution under the supervision of the ministry of Health in Luxembourg. Organised as a multidisciplinary institute and supported by a professional services team, the LNS includes four scientific departments in the fields of medical biology, microbiology, forensic medicine and health protection, in addition to hosting the National Center of Pathology and the National Center of Genetics.
The LNS has its recent premises in Dudelange, with state of the art, modern infrastructure in line with recent developments in medical sciences.
Its objective is to develop scientific and analytical expertise related to the prevention, diagnosis and monitoring of human diseases. Its ultimate mission is to serve patients and citizens to deliver excellence in healthcare.
The department of microbiology at the LNS is progressive, dynamic, innovative and housed in purpose built, state of the art facilities of the highest standards. The department offers a large range of technical equipment, including a Maldi-Tof, a SIRSCAN, a complete molecular biology platform including NGS facilities and a dedicated BSL level three laboratory.
The LNS operates in a multidisciplinary and international scientific environment, including mainly the Luxembourg Centre for Systems Biomedicine (LCSB – http://wwwde.uni.lu/lcsb) as well as the Luxembourg Institute of Health (LIH – https://www.lih.lu). Participation in research is actively encouraged and the post-holder will be supported in developing as a clinical leader.
The department is subdivided into three units:
Bacteriology, Mycology, Antibiotic Stewardship, and Infection Prevention and Control
Virology and Serology
Microbial Genomics and Epidemiology
About the mission
The LNS is now seeking a forward-looking Clinical Microbiologist for the unit of Virology and Serology. The candidate will provide clinical leadership in microbiology, enhance liaison with the hospitals in Luxembourg, further develop laboratory capacity and, within the context of a multidisciplinary team, participate in international and national monitoring networks and research. The candidate may also be required to act as point of contact and backup for other unit heads or for the head of department head, as needed.
CLINICAL RESPONSIBILITIES
Direct supervision of diagnostic methods and examination of specimens in the Virology Direct supervision of diagnostic methods and examination of specimens in the Virology and serology unit
Authorization and interpretation of results and its communication to the prescribers, the candidate will join a clinical services rota of 1:2, and act as first point of contact (via the 'On duty phone line') for all laboratory interpretation and clinical queries
To foster and promote close links to all LNS departments ensuring a good working relationship so that the microbiology department can continue to offer the best possible service
The development of clinical liaison with the main hospitals in Luxembourg and thus create new synergies and build key client relationships
Participate in the LNS surveillance responsibilities at European level
RESEARCH AND EDUCATION
Coordination of the monthly clinical Microbiology series at lunchtime meetings at LNS.
Liaison with the stakeholders in health research in Luxembourg and actively participate in research.
Participation in Microbiology education program at the University of Luxembourg.
MANAGEMENT AND AUDIT
Participation in multidisciplinary clinical audit and quality improvement projects, and in the implementation of an ongoing clinical audit/ quality Improvement program within the department.
Business planning, including the assessment and introduction of new methods, and forward planning for staff and equipment requirements
Promoting a progressive, responsive, and problem-solving atmosphere within the department and to seek to constantly improve service levels
Acting as a coach and mentor to other team members, including training to enhance overall skill development in the teams
Achieving and maintaining full accreditation (ISO 15189) and expanding its scope into infectious serology, Molecular microbiology and microbial genomics
Quality assurance performance within the department, including taking part in all relevant National External Quality Assurance (NEQAS) programs
The above list is not exhaustive and further tasks could be added according to the needs of the department. Successful candidates will be offered a competitive salary, depending on qualification and experience.
REQUIRED QUALIFICATION AND SKILLS
The candidate will be a Clinical Microbiologist / Virologist or Infectious diseases specialist and eligible to obtain a license to practice (autorisation d'excercer) in the Grand-Duchy of Luxembourg (http://sante.public.lu/fr/professions/professions-medecin/medecin-generaliste-specialiste/index.html)
Excellent command of English is required and fluency in one of the national languages (French, German or Luxembourgish)
Proven experience in team management, inclusive decision making and ability to prioritize
Strong team player, including within the department leadership team
Strong overall management skills, including coaching, inspiring and motivating other colleagues
Impeccable patient focus, attaching great importance to day to day patient services
For informal enquiries, please contact:
Dr. Tamir Abdelrahman, Head of the Microbiology department e-mail: tamir.abdelrahman@lns.etat.lu or Dr Nguyen-Trung Nguyen Head of Virology and Serology unit Trung.Nguyen@lns.etat.lu.