Indoor Pollution - Technical Lab Responsible (PHD)
Publiée le 23/02/2021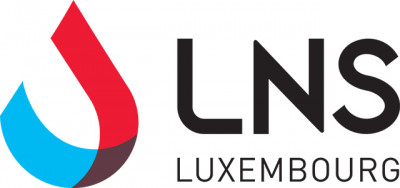 LNS - Laboratoire National de Santé
---
INDOOR POLLUTION – TECHNICAL LAB RESPONSIBLE (PHD) (M/F)
Type of contract: Full-time and determined duration contract (CDD)
The Laboratoire national de santé (Luxembourg public institution) is recruiting a Indoor Pollution – Technical Lab Responsible (PhD) (m/f) for the Unit 'Environmental Hygiene and Human Biological Monitoring' (Department Health Protection) in a full time position (40h/week) with a fixed-term contract of 12 to 24 months ("contrat à durée déterminée CDD") starting at the earliest convenience. Possibility of transition to a permanent contract ("contrat à durée indéterminée CDI") at the end of the temporary contract.
About the Laboratoire national de santé (LNS) and the Unit 'Environmental Hygiene and Human Biological Monitoring':
The « Laboratoire national de santé » (LNS) is a public institution under the supervision of the Ministry of Health in Luxembourg. Organised as a multidisciplinary institute and supported by a professional services team, the LNS includes four scientific departments in the fields of medical biology, microbiology, forensic medicine and health protection, in addition to hosting the National Center of Pathology and the National Center of Genetics. The LNS has its new premises in Dudelange, with state of the art, modern infrastructure in line with recent developments in medical sciences. Its objective is to develop scientific and analytical expertise related to the prevention, diagnosis and monitoring of human diseases. Its ultimate mission is to serve patients and citizens and offer excellence in health care.
The Unit 'Environmental Hygiene and Human Biological Monitoring' has strong expertise in indoor pollution, occupational hygiene and human biomonitoring. For indoor pollution, the Unit is in charge of the national surveillance programs in Luxembourg, as authorized by the Ministry of Health. This includes that, if a medical doctor suspects a potential link with the indoor environment during patient consultation, the medical doctor can write a medical prescription for on-site investigations in the patient's house. After authorization by the Ministry of Health, the Department Health Protection goes to the patient's house to take the samples (sampling of air, dust and building materials, as well as human samples including for example urine and blood). Samples are then brought to the Unit 'Environmental Hygiene and Human Biological Monitoring' for analysis in the laboratory. Apart from patient's houses, the Unit is also in charge of indoor investigations in schools, day-care facilities and public buildings, such as hospitals and government administrations. In this context, and apart from the on-site investigations and laboratory analyses, the Unit also closely assist its clients by providing counselling and working together towards solutions.
JOB DESCRIPTION
As a technical laboratory responsible and scientist, you will be in charge of preparing the reports for the Ministry of Health for all indoor pollution investigation, you will:
Evaluate the potential chemical risk by hazard identification and exposure assessment based on the on-site observations, questionnaires and chemical analysis;
Develop and optimize the laboratory workflow from the patient request to the final report in accordance with the quality system ISO 17025:2017;
Coordinate and write the full reports for indoor pollution for approval by the Ministry of Health;
Support the Unit Head in the client relationship management;
Participate and develop the national and international networks in the field of environmental and occupational risk assessment;
Set-up and lead research projects to support the continuous excellence towards the patients and population.
This list of tasks should not be considered exhaustive. Missions may vary depending on the specific needs of the Unit.
JOB SPECIFIC SKILLS
A PhD in biomedical sciences or a related field, with specialization in chemical risk evaluation and monitoring of indoor (domestic and/or occupational) environment;
In-depth knowledge of risk assessment tools and principles of respiratory and dermal risk evaluation
In-depth knowledge of different methods of indoor environment characterization (GC-MS, LC-MS and/or ICP-MS);
Experience in risk assessment, preferentially in the field of environmental (or occupational) health, including track record and peer-reviewed scientific publications;
In-depth knowledge of the ISO 17025:2017, and, preferentially, working experience in an accredited laboratory;
Experience in the identification of the sources of exposure (in particular emerging sources) in the indoor (domestic and/or occupational) environment is considered as an asset;
A perfect fluency in English (oral and written);
Working proficiency in French and/or German is necessary. If the experience in one of the languages is not present at the moment of application, you will be asked to follow extra training within one year after recruitment.
KEY SKILLS
Strong organizational skills and structured way of working;
Pro-active personality who wants "to let it happen and makes it happen";
Strong analytical thinking;
Excellent team working skills;
Result and client oriented mindset;
Ability to generate the necessary information from the working context to report to and interact with upper management levels and supporting services.
WE OFFER
A highly competitive salary
A dynamic unit in full expansion and developing new activities at request of its stakeholders
An international and multidisciplinary environment
Continuous training possibilities
If you meet the above profile requirements and wish to apply, please send your application (CV, letter of intent and copies of your degrees) through the application button below.
Applications will be processed in order of arrival. The utmost confidentiality will be granted to each application.