Senior HR Business Partner
Publiée le 27/03/2021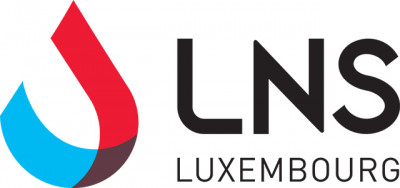 LNS - Laboratoire National de Santé
---
The Laboratoire national de santé (Établissement public) is hiring for a full time position (40h/week) with a permanent contract starting at the earliest convenience a
Senior HR Business Partner (m/f)
Key Accountabilities
Take full ownership for the entire employee life cycle for the teams you support to include:
Recruitment and Onboarding
Performance Management
Talent Management and Retention, including succession planning
Learning and Development
Change Management
Act as a trusted advisor to managers on all people matters, from strategy to implementation of best practice through HR solutions
Act as first point of contact, understand organizational priorities and deliver on business and HR goals in alignment with strategic goals
Identify and take action on coaching opportunities at individual and team level
Identify key organisational trends , challenge the status quo and champion continuous improvement to build a great place to work
Drive ongoing HR projects, such as roll out of HRIS, learning and development offer, etc.
Contribute to the development of the HR function, share HR best practice, act as a role model and coach to junior HR team members and organize HR team activities and events
Your profile
At least 10 years of experience as a Senior HR Business Partner with a proven track record within the Luxembourg market and an in-depth knowledge of local employment law and market practice
Experience in coaching and/or managing a team is essential
A solid, relevant academic record, very likely at Master's level preferably in HR Management or Business
Command of at least one HRIS and ATS
Professional proficiency in English and fluency in at least one other language among French, German and Luxembourgish
Experience with design and delivery of learning and development solutions
Expertise in HR metrics, KPIs and at ease with reporting
Your skills
Strong communication and presentation skills; easily approachable, responsive, empathic and inspiring trust
Self-starter and innovator, with the capacity to softly persuade and engage through strong arguments, combined with pragmatism, project management and problem solving skills
Strong client focus, with the ability to work alongside different management levels and to use data, experience and personal credibility to guide decision making
Able to work effectively in complex and changing environments while preserving strong stakeholder relations
Flexible, positive, engaged and committed team player
Superior work ethics and personal and professional integrity
If you wish to apply, please send your application (CV, letter of intent and copies of your degrees) via the application page below
About the LNS
The "Laboratoire national de santé" (LNS) is a public institution under the supervision of the ministry of Health in Luxembourg. Organised as a multidisciplinary institute and supported by a professional services team, the LNS includes four scientific departments in the fields of medical biology, microbiology, forensic medicine and health protection, in addition to hosting the National Center of Pathology and the National Center of Genetics.
The LNS has its new premises in Dudelange, with state of the art, modern infrastructure in line with recent developments in medical sciences.
Its objective is to develop scientific and analytical expertise related to the prevention, diagnosis and monitoring of human disease. Its ultimate mission is to serve patients and citizens and offer excellence in health care.
About the role
The Senior HR Business Partner works closely with managers at all levels to implement a performance driven culture, to support organizational and cultural change, to optimize leadership capabilities, organizational effectiveness and strong engagement. He/She is responsible for supporting people managers and employees, with a direct reporting line into the Head of HR, in an environment characterized by change and complexity.