Client Service Manager – Fund Accounting (m/f)
Publiée le 17/01/2022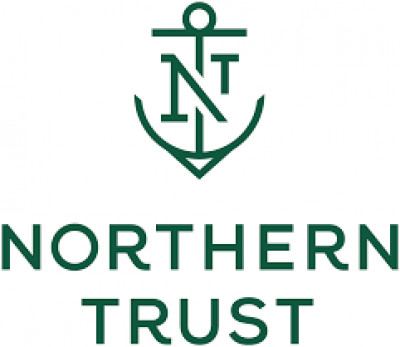 ---
Client Service Manager – Fund Accounting
About Northern Trust:
Northern Trust provides innovative financial services and guidance to corporations, institutions and affluent families and individuals globally. With 130 years of financial experience and nearly 20,000 partners, we serve the world's most sophisticated clients using leading technology and exceptional service.
As a Northern Trust employee (Partner), you will be part of a flexible and collaborative work culture, which has a strong history of financial strength and stability. Movement within the organization is encouraged, senior leaders are accessible, and you can take pride in working for a company that is committed to strengthening the communities we serve.
Northern Trust is committed to working with and providing adjustments to individuals with health conditions and disabilities. If you would benefit from adjustments for any part of the employment process, please inform the recruiter to discuss your individual requirements.
We recognize the value of inclusion and diversity in culture, in thought, and in experience, which is why Forbes ranked us the top employer for Diversity in 2018.
Department Overview
The CSM team is currently a team of 3 (1 manager and 2 partners reporting to her)
The CSM team fit within the client service model in NT primarily responsible for the following for the FA team for which the CSM scope covers:
Primary contact for daily functional level service inquiries for clients and third parties
Responsible for delivery of day to day functional service
Proactively manages functional service commitments against KPIs and service level descriptions
Responsible for the resolution of day to day issues
Escalates issues to CSDM's and senior management as appropriate
The key responsibilities of the role include:
The team sits within the FA team and provides a CSM service to a selected number of FA teams, in more detail:
Client satisfaction
Subject Matter Expert for Fund Accounting queries.
Ability to handle 99% of Fund Accounting client queries.
Client escalation for BAU queries.
Represent Fund Accounting internally & externally.
Go-to person for complex Fund Accounting queries.
Proactive attitude and daily contact with clients and 3rd parties.
Fund Accounting Deliverables
Production and maintenance of client SLD's.
Internal and external KPI and Metrics.
Monthly Reporting & Dashboards
Management company reporting.
Act as escalation for missing BAU deliverables.
Cross Department Projects
Represent Fund Accounting in internal meetings and projects.
Work closely with New Business team, monitoring client pipeline.
Daily contact with CSDM's and Relationship Managers.
Quality Control
Final Review of:
Board documents.
Incident Reports.
Regulatory (CSSF) notifications.
Preparation and coordination of client visits
Review year end Audit reports on Fund Accounting and provide comments.
Error reporting
Due Diligence
Business Continuity Plan
Onsite Visits
RFP's
Qualifications
The successful candidate will benefit from having:
Proven client facing skills
Very good knowledge of general Accounting rules and principles
Ability to work across products (Fund Accounting, Financial Reporting, Transfer Agency,). Key attribute will be ability to be informed of detail across the product set.
Drive results through leadership, people, communication and influence.
Multi-tasker who can manage multiple streams of work concurrently.
Balance commercial mindset with Operational capacity and capability.
Willingness to make decisions, while ensuring buy in from stakeholders. Ability to challenge and influence stakeholders to ensure decisions are well thought out and can be executed from an operations perspective
Management: Solid experience in Operations or Client Service management
Working with Us:
We'd love to learn more about how your interests and experience could be a fit with one of the world's most admired and ethical companies. In return, we will support you with your personal and career goals in a number of ways:
Financial – Life Assurance, Disability Plan, Pension/ Gratuity, Annual Pay Review
Work Life Balance – Flexible Work Options, Incremental Annual Leave, Community Volunteer Days
Health & Wellbeing – Active Sports & Social clubs (lunchtime and after-work groups), Employee Assistance Program
Professional Development – Clear Career Path, Education Assistance, Recognition Programme, NT University (wide range of online, virtual & in-house training options) and employee-led Business Resource Councils dedicated to diversity and inclusion initiatives.
And Finally
We hope you're excited about the role and the opportunity to work with us.
We value an inclusive workplace and understand flexibility means different things to different people.
Apply today and talk to us about your flexible working requirements and together we can achieve greater.
As Northern Trust is a financial organisation, all new employees will be required to undergo a criminal record check.