Corporate Tax Accountant (F/M) - Basel-City, Switzerland
Expirée
Publiée le 27/09/2022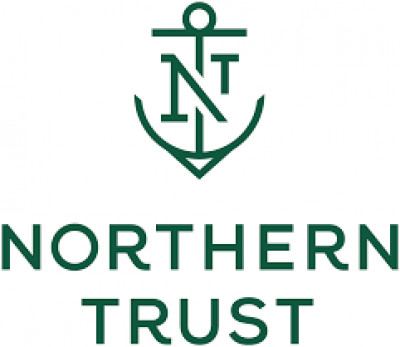 ---
Corporate Tax Accountant (F/M)
About Northern Trust:
Northern Trust provides innovative financial services and guidance to corporations, institutions and affluent families and individuals globally. With 130 years of financial experience and nearly 20,000 partners, we serve the world's most sophisticated clients using leading technology and exceptional service.
As a Northern Trust employee (Partner), you will be part of a flexible and collaborative work culture, which has a strong history of financial strength and stability. Movement within the organization is encouraged, senior leaders are accessible, and you can take pride in working for a company that is committed to strengthening the communities we serve.
Northern Trust is committed to working with and providing adjustments to individuals with health conditions and disabilities. If you would benefit from adjustments for any part of the employment process, please inform the recruiter to discuss your individual requirements.
We recognize the value of inclusion and diversity in culture, in thought, and in experience, which is why Forbes ranked us the top employer for Diversity in 2018. 
Sie werden als Teil eines vielfältigen und internationalen Teams von fünf Partnern arbeiten. Dieses Team ist ein Kompetenzzentrum für alle Schweizer Steuerangelegenheiten für Fondsverwaltung und Verwahrung. 
Der Ausbau des Services wird mit standortübergreifenden Projekten vor allem mit Luxembourg und Irland vorangetrieben. Diese Rolle bietet die Möglichkeit, in funktionsübergreifenden Projekten mit Fachexperten in der gesamten EMEA-Region zusammenzuarbeiten. 
Ihr Aufgabengebiet:
Erstellung von Einkommensbeschlüssen nach Schweizer Steuerrecht
Abstimmen und Überwachen der Quellensteuerrückforderungen
Sicherstellung der korrekten Buchungen in der Fondsbuchhaltung für den Abschluss des Fondsjahres
Unterstützung von Ad-hoc-Anfragen
Erstellung von Steuerreportings
Ihr Profil:
Abgeschlossene kaufmännische Ausbildung/Bachelor oder vergleichbare Qualifikation im Rechnungswesen oder Finanzen
Berufserfahrung in der Wertschriftenbuchhaltung sowie Kenntnisse im Fondscontrolling oder in der Fondsadministration 
Kenntnisse im Schweizer Steuerrecht sowie im Kollektivanlagegesetz (KAG) sind ein klarer Vorteil
Analytisches Denken, Flair für Zahlen und Auge fürs Detail 
Stilsichere Deutsch- sowie Englischkenntnisse in Wort und Schrift
Sehr gute IT-Anwenderkenntnisse mit gängigen MS Office Programmen, insbesondere Excel
Teamfähigkeit, Verantwortungsbewusstsein sowie eine selbständige und strukturierte Arbeitsweise
Working with Us:
We'd love to learn more about how your interests and experience could be a fit with one of the world's most admired and ethical companies. In return, we will support you with your personal and career goals in a number of ways:
Financial – Life Assurance, Disability Plan, Pension/ Gratuity, Annual Pay Review
Work Life Balance – Flexible Work Options, Incremental Annual Leave, Community Volunteer Days
Health & Wellbeing – Private Medical Insurance, Active Sports & Social clubs (lunchtime and after-work groups), Employee Assistance Program
Professional Development – Clear Career Path, Education Assistance, Recognition Programme, NT University (wide range of online, virtual & in-house training options) and employee-led Business Resource Councils dedicated to diversity and inclusion initiatives.
And Finally 
We hope you're excited about the role and the opportunity to work with us.
We value an inclusive workplace and understand flexibility means different things to different people.
Apply today and talk to us about your flexible working requirements and together we can achieve greater.