Information Security Officer
Publiée le 14/01/2022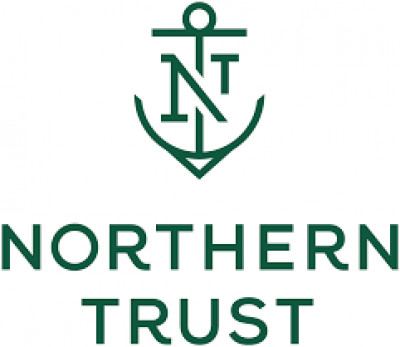 ---
Information Security Officer (m/f)
About Northern Trust:
Northern Trust provides innovative financial services and guidance to corporations, institutions and affluent families and individuals globally. With 130 years of financial experience and nearly 20,000 partners, we serve the world's most sophisticated clients using leading technology and exceptional service.
As a Northern Trust employee (Partner), you will be part of a flexible and collaborative work culture, which has a strong history of financial strength and stability. Movement within the organization is encouraged, senior leaders are accessible, and you can take pride in working for a company that is committed to strengthening the communities we serve.
Northern Trust is committed to working with and providing adjustments to individuals with health conditions and disabilities. If you would benefit from adjustments for any part of the employment process, please inform the recruiter to discuss your individual requirements.
We recognize the value of inclusion and diversity in culture, in thought, and in experience, which is why Forbes ranked us the top employer for Diversity in 2018.
Role/ Department:
The Information Security and Technology Risk Management (ISTRM) department – part of the Global Risk Management function (2nd Line of Defence) – is responsible for the management of Northern Trust's information security programme, including oversight of information security and information technology risks.
The Information Security and Technology Risk Team is seeking a qualified information security professional in Luxembourg to assist in the execution of strategic programme objectives. Reporting dually to the Luxembourg Chief Risk Officer (CRO) and the EMEA Information Security Officer, the Northern Trust Global Services (NTGS) SE Information Security Officer will assume responsibility within the 2nd Line of Defence for information security and technology risk within the Luxembourg headquartered Bank (at both headquarters and branches levels).
The key responsibilities of the role include:
The NTGS Information Security Officer will work with business and technology teams to ensure the security of information systems throughout the information lifecycle, and will engage with regulators, clients, and internal colleagues on all matters pertaining to information security and technology risk.
The key duties of the role include:
Liaison with local regulatory bodies (working alongside Compliance team members) to ensure Northern Trust understands and meets information security related regulatory requirements
Client engagement, including support on cybersecurity queries, client contract reviews, client due diligence
Information Security awareness and training
Ambassador for ISTRM, ensuring the global programme is implemented effectively in the Bank and that local / branch issues are understood and addressed
Report on the status of the information security programme to relevant Bank boards and risk committees
Subject matter expert within Luxembourg, providing support to business units in implementing security good practice and meeting policy requirements
Manage the response to and resolution of information security incidents
Third party risk management (for local vendors)
Skills/ Qualifications:
The successful candidate will benefit from having:
Extensive knowledge of and experience in information security risk management (CISSP and/or CISM qualifications would be beneficial)
Strong background in security technology, including network and system security
Strong analytical skills to evaluate technical information and translate into business risk language
Excellent written and verbal communication skills (in English, French considered as an advantage)
Ability to develop strong internal and external business relationships and to leverage those relationships in pursuit of their day-to-day goals and responsibilities
Experience of regulatory and legal environment within Luxembourg as it relates to the financial services industry, cyber security, cloud outsourcing and the protection of client and company data
Working with Us:
We'd love to learn more about how your interests and experience could be a fit with one of the world's most admired and ethical companies. In return, we will support you with your personal and career goals in a number of ways:
Financial – Life Assurance, Disability Plan, Pension/ Gratuity, Annual Pay Review
Work Life Balance – Flexible Work Options, Incremental Annual Leave, Community Volunteer Days
Health & Wellbeing – Active Sports & Social clubs (lunchtime and after-work groups), Employee Assistance Program
Professional Development – Clear Career Path, Education Assistance, Recognition Programme, NT University (wide range of online, virtual & in-house training options) and employee-led Business Resource Councils dedicated to diversity and inclusion initiatives.
And Finally
We hope you're excited about the role and the opportunity to work with us.
We value an inclusive workplace and understand flexibility means different things to different people.
Apply today and talk to us about your flexible working requirements and together we can achieve greater.