Infrastructure Manager (F/M)
Publiée le 12/03/2023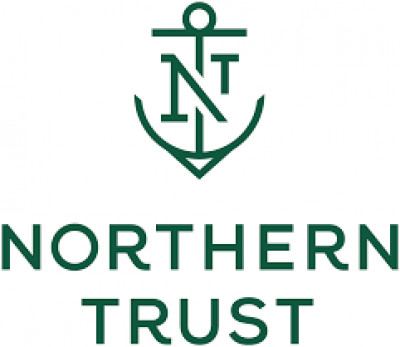 NORTHERN TRUST
---
Infrastructure Manager (F/M)
About Northern Trust:   
Northern Trust, a Fortune 500 company, is a globally recognized, award-winning financial institution that has been in continuous operation since 1889.   
Northern Trust is proud to provide innovative financial services and guidance to the world's most successful individuals, families and institutions by remaining true to our enduring principles of service, expertise and integrity. With more than 130 years of financial experience and over 22,000 partners, we serve the world's most sophisticated clients using leading technology and exceptional service.    
Team and Role 
This is a technical manager role and will be responsible for the Northern Trust Luxembourg Data Center. The DC is built and managed by a third party vendor, and this role will be responsible for the oversight, governance, delivery and business as usual aspects including the ongoing vendor engagement and management.
Over the next few years NT will be migrating more applications into this DC from a Partner's DC. Hence the role will oversee the build out of the server environments required for the application migration working closely with the various Project Managers to ensure environments are built to specifications and agreed upon timelines. 
The manager will also have responsibilities over the Infrastructure team. This team consists of Sys Admins and Product Engineering teams. They are responsible for the day to day health of the applications as they operate and monitor the Production Environment and supports all projects. The teams are also responsible for provisioning of test environments and support release implementations.
The manager is an interactive leader focused on Day to Day health and BAU of the Data Center and associated applications while also overseeing the project activity performed by the team. The Manager will work across other peer managers from the App Dev side to ensure combined goals for the Lux Tech Team are met.
This manager will play a leadership role within the Lux Tech Team and will also engage with Northern Trusts global Infrastructure teams primarily located in Chicago & London. The manager will thus make sure that the Lux DC abides by all expected enterprise or regulatory standards and governance procedures. 
The key responsibilities of the role include:
Manage the Infrastructure team - Role is balanced between management of Operational BAU activities, project delivery and vendor engagement/management.
Provide technical expertise to team projects - comprehensive, in-depth consulting and leadership to team and partners at a high technical level to and partner with technical delivery teams
Develop periodic goals, organize the work, set short-term priorities, monitor all activities, and ensures timely and accurate completion of the work 
Maintain risk management and compliance programs and activities for their assigned group and the data center
Provide input and support to budget management process 
Ensure completion of management status reporting for projects, metrics and availability reporting 
Advise systems staff on the impact of systems enhancements to existing designs 
Provide project planning including docket prioritization and capital or expense budget considerations 
Review and negotiate vendor management contracts. Work with vendor on providing roadmap of data center. Direct management of vendor support statement of work 
Communicate with various business areas and outside vendors, consultants, and clients 
On Production Stability requirement to help identify measures to improve applications stability and availability, sustain and improve cost efficiencies and productivity gains.
Ensures compliance with all audit requirements including change control procedures and data security. 
Conducts performance management and career development processes, provides input for staffing and disciplinary actions and provides hands-on training to staff 
Maintain a strong relationship with Northern Trusts global infrastructure teams to ensure the DC is aligned to overall strategy and governance.
Qualifications:
The successful candidate will benefit from having: 
Leadership and organizational skills to develop periodic goals and to manage and motivate team members towards the goals set. 
Ability to serve as a subject matter expert and mentor to others in the team
Experience with Windows & Linux servers, Citrix experience, Oracle & SQL Server databases, access management solutions, and other technologies used to manage a data center
Functional / Industry Knowledge - Asset Management would be a plus.
Excellent oral and written communication skills in English with French and/or German being an added value.
Good analytical and problem solving skills
Flexible and adaptable to change 
Technical skills / systems knowledge
Working with Us:   
As a Northern Trust partner, greater achievements await. You will be part of a flexible and collaborative work culture in an organization where financial strength and stability is an asset that emboldens us to explore new ideas. Movement within the organization is encouraged, senior leaders are accessible, and you can take pride in working for a company committed to assisting the communities we serve! Join a workplace with a greater purpose.   
We'd love to learn more about how your interests and experience could be a fit with one of the world's most admired and sustainable companies! Build your career with us and apply today. #MadeForGreater  
As Northern Trust is a financial organisation, all new employees will be required to undergo a criminal record check.