Money Laundering Reporting Officer (MLRO) (F/M)
Publiée le 01/06/2022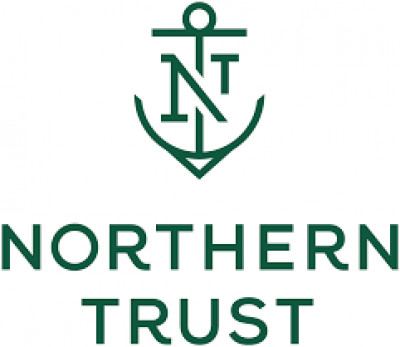 ---
Money Laundering Reporting Officer (MLRO) (F/M)
About Northern Trust:
Northern Trust provides innovative financial services and guidance to corporations, institutions and affluent families and individuals globally. With 130 years of financial experience and nearly 20,000 partners, we serve the world's most sophisticated clients using leading technology and exceptional service.
As a Northern Trust employee (Partner), you will be part of a flexible and collaborative work culture, which has a strong history of financial strength and stability. Movement within the organization is encouraged, senior leaders are accessible, and you can take pride in working for a company that is committed to strengthening the communities we serve.
Northern Trust is committed to working with and providing adjustments to individuals with health conditions and disabilities. If you would benefit from adjustments for any part of the employment process, please inform the recruiter to discuss your individual requirements.
We recognize the value of inclusion and diversity in culture, in thought, and in experience, which is why Forbes ranked us the top employer for Diversity in 2018. 
Reporting lines
Dual: 
Hierarchical reporting into the NTGS SE Chief Compliance Officer.
Functional reporting into the EMEA Head of Financial Crime Compliance. 
Mission:
The MLRO is a regulated function belonging to the second line of defence Compliance control function. His responsibility is to perform:
a watch of the regulation related to financial crime, which entails the AML-CTF rules, and which is applicable to NTGS SE and its branches,
assess the impact of potential changes of these new regulations, 
inform the 1rst line business units of these changes as and when they occur,
maintain and update when necessary NTGS SE Compliance guidelines and policies relating to "Financial Crime" regulation of the countries NTGS SE is located in,
submit and obtain NTGS SE Board of directors approval of these guidelines and the approval of NTGS SE Executive Committee of the related sub policies, 
advise and support the authorised management in their day-to-day management of the financial crime risk to be effective and in compliance with NTGS SE related risk appetite (this support does not include the writing and maintenance of the written procedures of the first line, aimed at operationalizing the controls within 1rst line to ensure compliance with this regulation),
review and maintain, when necessary, a comprehensive training program explaining the requirements of the financial crime regulation and related NT internal rules, that all NTGS SE partners, or NTGS SE delegates, must follow and act in accordance with,
Monitor the timely attendance by all NTGS SE partners to this training,
Control and assess independently from the first line NTGS SE compliance with the financial crime regulation and related risk appetite approved by NTGS SE board of directors,
Report to the specialized committee dedicated to the oversight of NTGS SE risks the level of exposure to the financial crime risk and its compliance with the related risk appetite metrics approved by the board of directors,
Escalate immediately when necessary to the chairman of the board of directors major items of concern relating to financial crime risk,
Monitor on an ongoing basis the compliance of NTGS SE first line with the financial crime regulation and related risk appetite defined by the board of directors, which includes the review and formal approval of new clients with a high AML-CTF risk score or significant alerts entailing a high AML-CTF risk at existing clients,
Perform a yearly more in depth control, as part of NTGS SE Compliance Control Plan, of NTGS SE compliance with the AML-CTF rules,
Complete on an annual basis the AML-CTF and Economic Sanction risk assessments of NTGS SE (incl. its branches). 
Ensure the timely and accurate completion of the annual AML-CFT questionnaires to the authorities in charge of NTGS SE and of its branches.
Complete the section relating to financial crime, including NTGS SE's compliance with the AML-CTF rules, of the yearly NTGS SE's Compliance report, submitted to NTGS SE board of directors approval and sent to CSSF before end of March,
Act as the central contact point with the CSSF, the FIU and the Luxembourg Ministry of Finances for queries and matters relating to financial crime,
Approve, define and oversee any recourse of compliance tasks or duties relating to financial crime regulation to delegates or contractors, temporarily or long term,
Act as the central point of contact with the external auditors for controls that they do perform to assess within NTGS SE's Long Form report NTGS SE's compliance with the Luxembourg or branches countries financial crime regulation,
Oversee, assist and guide the compliance officers of NTGS SE's branches in their control duty of the branches compliance with the Luxembourg and the branch home country financial crime regulation. 
Be a pro-active member of the EMEA Financial Crime Compliance Team. The MLRO of NTGS SE provides advisory to ensure that Financial Crime in the region evolves and remains effective. 
Skills
Education: Master degree
Experience: 10 years
Languages: 
English: fluent spoken, written - Mandatory
French: fluent spoken, written - Desired
Compliance competences:
Expertise at AML-CTF laws and regulations issued by the EU and the CSSF, and good understanding of the AML-CTF regulation issued by the authorities where NTGS SE has an office;
Strong knowledge of the laws and regulations applicable in Luxembourg to Funds (UCITs and AIFs) as well as Custodian and/or Depositary banks;
Knowledge of the NT Corporation main Programs related to Compliance Risk (e.g. AML, SAR, CRA, Global Economic Sanctions, Corporate Fraud Prevention, Regulatory Supervision Coordination, Privacy and Ethics…);
Strong understanding of the nature of services offered by a bank servicing the asset managers (Depositary/Custody/Fund Accounting/Transfer Agency/Domiciliation and Corporate Secretary); 
Several years of experience within a Compliance function in a bank offering Custody, Depositary, Transfer Agency, Fund Accounting and ancillary services to UCI and AIF funds; 
Experience of providing compliance report and advisory support to Senior Management and Board members;
Proven record of people management and development, problem solving and delivering effective solutions.
People Management:
Oversight of the missions performed by the NTGS SE compliance partners, having AML-CTF responsibilities.
IT skills : 
Actimize / BWise / MS Office 
Personal skills:
Strong leadership and persuasive skills.
Ability to produce and communicate advice in a clear effective manner.
Excellent written/oral communication skills.
Good organisational and analytical capability.
Attention to detail and total focus on quality and client service.
Collaborative and consensual approach to work.
Experience of working across multiple jurisdictions (desired: in the NT environment: proven established network in jurisdictions where NTGS has branches, but also in the NA, EMEA and APAC regions).
An established direct network with the CSSF, the BCL, the CNPD, the Luxembourg FIU, the ALCO, the ABBL and the ANABL is considered as an advantage.
Working with Us:
We'd love to learn more about how your interests and experience could be a fit with one of the world's most admired and ethical companies. In return, we will support you with your personal and career goals in a number of ways:
Financial – Life Assurance, Disability Plan, Pension/ Gratuity, Annual Pay Review
Work Life Balance – Flexible Work Options, Incremental Annual Leave, Community Volunteer Days
Health & Wellbeing – Active Sports & Social clubs (lunchtime and after-work groups), Employee Assistance Program
Professional Development – Clear Career Path, Education Assistance, Recognition Programme, NT University (wide range of online, virtual & in-house training options) and employee-led Business Resource Councils dedicated to diversity and inclusion initiatives.
And Finally 
We hope you're excited about the role and the opportunity to work with us.
We value an inclusive workplace and understand flexibility means different things to different people.
Apply today and talk to us about your flexible working requirements and together we can achieve greater.