Senior Financial Reporting Officer
Publiée le 18/01/2022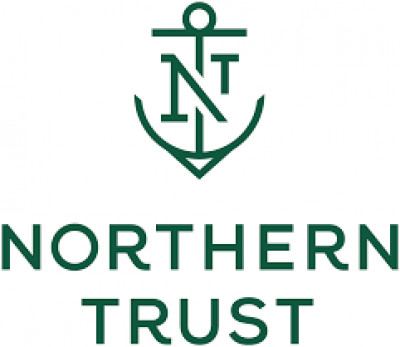 ---
Senior Financial Reporting Officer (m/f)


About Northern Trust:
Northern Trust provides innovative financial services and guidance to corporations, institutions and affluent families and individuals globally. With 130 years of financial experience and nearly 20,000 partners, we serve the world's most sophisticated clients using leading technology and exceptional service.
As a Northern Trust employee (Partner), you will be part of a flexible and collaborative work culture, which has a strong history of financial strength and stability. Movement within the organization is encouraged, senior leaders are accessible, and you can take pride in working for a company that is committed to strengthening the communities we serve.
Northern Trust is committed to working with and providing adjustments to individuals with health conditions and disabilities. If you would benefit from adjustments for any part of the employment process, please inform the recruiter to discuss your individual requirements.
We recognize the value of inclusion and diversity in culture, in thought, and in experience, which is why Forbes ranked us the top employer for Diversity in 2018.
Role/ Department:
The Fund Reporting department in Luxembourg is a team of 20 partners. The team is presently split over 2 offices, managing the processes of financial, tax and regulatory reporting. These services involve the management of offshore services, service providers and the coordination of interaction with fund auditors and tax advisors. This open post is for senior analyst level within the financial reporting team. The financial reporting team consists in a team of 4 partners. The team is responsible for coordinating all audit processes and for the production of financial statements. As member of the financial reporting team you will be exposed to all Northern Trust departments and also have frequent interactions with various service providers, clients and auditors. It is therefore mandatory to be an excellent communicator.
This is a great opportunity to join a growing multicultural team and company, and to help shape and influence the future operating model of the team with terrific opportunities for self-development and career advancement.
The key responsibilities of the role include:
Review of Annual and Interim financial statements for the Investment Funds under administration.
Organise and coordinate audits and production of financial statements.
Act as main contact for auditors on the audit cycles and insure smooth communication within Northern Trust departments.
Delivering high quality service to clients by accurate, timely completion of all assigned tasks and requests for information. Close attention to detail necessary.
Build and maintain relationships with clients, auditors and other parties. As well as internally: locally with other departments and on EMEA level with other FR teams.
Ensuring agreed client service levels and regulatory filing deadlines are met.
Seek to continually improve service offered. Reviewing work practices/past audits to identify and eliminate inefficiencies/increase productivity and controls.
Acting as effective team member within the unit and with other units by imparting knowledge and offering assistance as appropriate.
Review legal documents/SLDs/new business proposals from Financial Reporting perspective.
Working closely with Team Leader and Manager(s) on various processes/projects, such as being assigned to take the lead and/or assist to implement new processes in order to help the team be successful in its goals and KPIs.
Additional tasks that may from time to time be required which are appropriate to the role and business requirements.
To proactively identifying areas of concern, and suggest enhancements to procedures where weaknesses or potential efficiencies are identified, to demonstrate a clear and risk based approach to outsourcing arrangements.
Skills/ Qualifications:
The successful candidate will benefit from having:
Degree in accounting, finance, economics or equivalent.
Previous experience in a fund administration and knowledge of financial reporting business
Excellent interpersonal skills, as this role requires interaction at all levels of the organisation and externally, fluent English necessary. French or German considered an asset.
Excellent desktop, IT and systems skills. Experience of GP3 systems advantageous. Knowledge of Microsoft Excel and Word essential.
Ability to work under pressure and meet strict deadlines
Strong analytical, organisation and coordination skill
Demonstrates initiative in undertaking all processes, which may have an impact on efficiency and client satisfaction.
Technically competent to act as first point of reference for day-to-day client queries, and serve as a liaison to related areas.
Proven aptitude to own problems and confidently make decisions to resolve issues in a risk considered approach
Working with Us:
We'd love to learn more about how your interests and experience could be a fit with one of the world's most admired and ethical companies. In return, we will support you with your personal and career goals in a number of ways:
Financial – Life Assurance, Disability Plan, Pension/ Gratuity, Annual Pay Review
Work Life Balance – Flexible Work Options, Incremental Annual Leave, Community Volunteer Days
Health & Wellbeing – Active Sports & Social clubs (lunchtime and after-work groups), Employee Assistance Program
Professional Development – Clear Career Path, Education Assistance, Recognition Programme, NT University (wide range of online, virtual & in-house training options) and employee-led Business Resource Councils dedicated to diversity and inclusion initiatives.
And Finally
We hope you're excited about the role and the opportunity to work with us.
We value an inclusive workplace and understand flexibility means different things to different people.
Apply today and talk to us about your flexible working requirements and together we can achieve greater.