Senior Talent Programs Manager
Publiée le 02/03/2021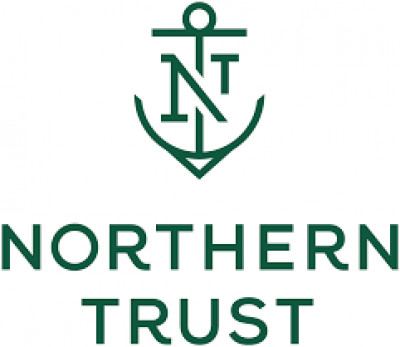 ---
About Northern Trust:
Northern Trust provides innovative financial services and guidance to corporations, institutions and affluent families and individuals globally. With 130 years of financial experience and nearly 20,000 partners, we serve the world's most sophisticated clients using leading technology and exceptional service.
As a Northern Trust employee (Partner), you will be part of a flexible and collaborative work culture, which has a strong history of financial strength and stability. Movement within the organization is encouraged, senior leaders are accessible, and you can take pride in working for a company that is committed to strengthening the communities we serve.
We recognize the value of inclusion and diversity in culture, in thought, and in experience, which is why Forbes ranked us the top employer for Diversity in 2018.
Senior Talent Programs Manager (m/f)
Role/ Department:
The Sr. Talent Programs Manager partners with Talent Management Leadership and the HR Consulting Function (HR Business Partners) to design and manage the implementation of global corporate Talent Management programs aimed at identifying, developing, and managing high-performing, diverse talent that support our business objectives. Specific programs in this role's accountability include:
Executive Talent Review and Succession Planning
Broad-based Organizational Talent Review
Performance Management
Official Title Promotion
This role will require flexibility and a "roll up your sleeves" attitude to assess needs, identify program enhancements and lead execution, including creating materials, leading communications and education and leveraging data and reporting to create insights.
The Senior Talent Programs Manager will report to the global head of Talent Strategy & Solutions located in Chicago.
This role may be based in any our NT locations in London/ Limerick or Luxembourg.
The key responsibilities of the role include:
Provide ownership for the global corporate Talent Programs as outlined above, including developing an organizational point of view on future roadmap for the programs and designing programs to meet the changing needs of the business.
Lead annual execution of key talent programs, including developing annual project plans, developing/enhancing materials, providing communications/education, coaching HR Business Partners for components that they lead and providing direct support for Executive Talent.
Develop and implement a measurement approach to assess program impact and effectiveness
Continuously scan industry landscape and provide thought leadership to influence future of Talent Programs
Partner closely with global HR Business Partner community and other key stakeholders to assess program needs and recommend enhancements
Liaise with HR Technology team for new system implementations and enhancements that align to programs.
Skills/ Qualifications:
The successful candidate will benefit from having:
Expertise in Talent Management, Workforce Planning and Leadership concepts and best practices
Ability to plan, design, deliver, manage, and measure Talent Management programs
Ability to influence in situations without formal authority
Ability to analyze talent data to create insights; PowerBI and Cognos experience is a plus
Ability to build relationships and communicate effectively with diverse set of stakeholders
Proven experience partnering effectively with senior leaders
Design Thinking or Agile experience
Knowledge of Cloud-based HCM platforms such as Workday or Oracle Cloud
Working with Us:
We'd love to learn more about how your interests and experience could be a fit with one of the world's most admired and ethical companies. In return, we will support you with your personal and career goals in a number of ways:
Financial – Life Assurance, Disability Plan, Pension/ Gratuity, Annual Pay Review
Work Life Balance – Flexible Work Options, Incremental Annual Leave, Community Volunteer Days
Health & Wellbeing – Private Medical Insurance, Active Sports & Social clubs (lunchtime and after-work groups), Employee Assistance Program
Professional Development – Clear Career Path, Education Assistance, Recognition Programme, NT University (wide range of online, virtual & in-house training options) and employee-led Business Resource Councils dedicated to diversity and inclusion initiatives.
And Finally
We hope you're excited about the role and the opportunity to work with us.
We value an inclusive workplace and understand flexibility means different things to different people.
Apply today and talk to us about your flexible working requirements and together we can achieve greater.
As Northern Trust is a financial organisation, all new employees will be required to undergo a criminal record check.