Service Desk Analyst
Publiée le 23/11/2022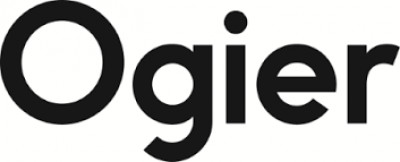 Ogier
---
Service Desk Analyst (m/f)
Contribute to the smooth running of the IT Service Desk Support team by providing IT service support across all jurisdictions, adhering to IT procedures and standards.
Key Responsibilities
Provide Hardware and Software support both locally and remotely for all Ogier Jurisdictions and Escalating appropriately.
Provide Telephone Support across all Jurisdictions. 
Be the first point of contact for all support or service calls on a daily or weekly basis.
Complete Daily Operations and manage all calls in accordance to the service desk process and procedures.
Provide support and set up for presentations, video conferencing and telephone conferencing both on and off site.
Ensure that the Global Technical Support Manager is notified of any on-going faults and training related support calls across all jurisdictions.
Liaise with the wider Support Team regarding outstanding calls and managing customer expectations.
Provide good customer service at all times striving to exceed client and business expectations.
Skills Knowledge and Expertise
An ability to learn and a passion for customer service.
A keen interest in technology. 
Experience in Microsoft office and Windows 10 based operating systems.
Experience of Video Conference systems, Teams, Skype, Zoom, Webex & Others. 
An excellent understanding of PCs as well as mobile devices is a pre-requisite and any server/network experience would be a distinct advantage.
Some IT qualifications & customer service skills would be desirable.
Excellent personal skills – the role involves engaging with our Ogier business users across all Jurisdictions and in a range of roles within the organisation.
Commitment to on-going professional study and examinations is essential to succeed in the role.
About Ogier
Ogier provides legal advice on BVI, Cayman, Guernsey, Irish, Jersey and Luxembourg law. Our network of locations also includes Beijing, Hong Kong, London, Shanghai, Singapore and Tokyo.
Legal services for the corporate and financial sectors form the core of our business, principally in the areas of banking and finance, corporate, investment funds, dispute resolution, private equity and private wealth. We also have strong practices in the areas of employee benefits and incentives, employment law, regulatory, restructuring and corporate recovery and property.
Ogier's corporate administration business, Ogier Global, incorporates and administers a wide variety of vehicles including public and private companies, partnerships and trusts.
Ogier is based in 12 jurisdictions including Beijing, BVI, Cayman Islands, Guernsey, Hong Kong, Ireland, Jersey, London, Luxembourg, Shanghai, Singapore and Tokyo.