Senior Finance Consultant (F/M) - Brussels
Publiée le 23/07/2022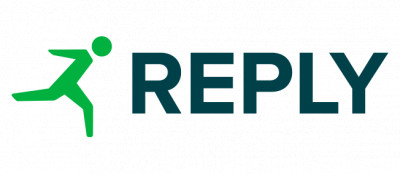 ---
Senior Finance Consultant (F/M)
Tasks
You will advise our clients on their financial reporting organisation, addressing all dimensions of the process, including the data, the governance and the systems.
You will focus on current topics such as changes in regulatory environment but also support them in improving their operational efficiency.
You will work on various projects at large, medium-sized, smaller banks, and insurance companies
You will be part of a team of consultants in delivering client projects.
You will also play an important role in helping us grow our business by developing market relevant expertise and solutions.
You will contribute to business development, build our service offerings and identify new opportunities to address client's needs.
You will have the opportunity to develop people through effectively supervising, coaching and mentoring them.
Benefits
Development opportunities – we invest in the development and progression of our people to maximise their potential. All of our current partner group have been promoted from within the firm.
Great place to work – we are a non-hierarchical organisation and promote openness, teamwork and knowledge sharing within the firm and wider Group of companies.
Competitive remuneration – we offer a competitive base salary and flexible benefits package. In addition, we offer a range of incentives and bonuses to reward performance and to align individuals' incentives with those of the firm and our clients.
Qualifications
You have experience in financial reporting (statutory, regulatory or management), the relevant processes and data governance.
You have at least 2 years of experience in consulting or in banking;
You have knowledge of the relevant financial frameworks (IFRS, BeGaap, …)
You are interested by processes and tools, and how they can help you improve the information flow
You are results oriented, ability to set clear goals and objectives, focusing on the achievement of targets, quality and deadlines;
You have good social and presentation skills;
You have strong analytical and problem-solving skills and pay attention to details;
You are creative, adapt yourself easily to a changing environment;
You enjoy working in team together with your colleagues and/or the client;
You have excellent communication skills in Dutch, French and English;
Willingness to travel is required as we offer the opportunity to work in an international context
You have a Master degree in Business Economics, Finance, Civil – Industrial - Commercial Engineering, Commercial Sciences, Computer Science Engineering, Mathematical Engineering, Management, Sciences, or any other business related degree;
About Avantage Reply
Avantage Reply, part of the Reply Group, specialises in Financial Services consulting with a focus on Governance, Risk and Finance Transformation, Treasury and Capital, Quantitative Modelling, Compliance and Regulatory Advisory. With offices across Europe, we count some of the world's most significant financial groups among our clients, including in Investment, Retail and Commercial Banking, Custodian Banking, Insurance and Investment Management.