Indirect Purchases Buyer
Expirée
Publiée le 03/03/2023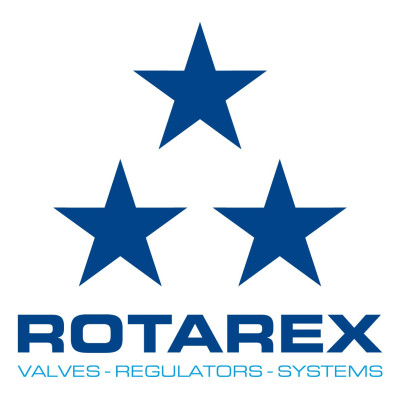 Rotarex
---
Senior Industrial Buyer / Since 1922, Rotarex has been the world leader in cylinder valves, regulators, and equipment for all gas applications. Rotarex is the partner of choice for many industries: semiconductor, medical, research, automotive, food and beverage, fire protection, butane/propane and more.
Nearly 2,000 motivated and highly skilled employees in a global network work every day to meet the needs of customers and industry.
Rotarex is known worldwide for innovation, quality, and customer service.
 LOOKING FOR A NEW CHALLENGE?
Do you want to achieve ambitious goals in your daily work and participate in the development of an international industrial company?
As part of our ongoing growth, we are currently looking for:
A Senior Industrial Buyer / Indirect purchases
RESPONSIBILITIES
 Manage purchase agreements for indirect purchase categories, including production and offices consumables, energies,services, and assetts ;
 Analyze purchase datas out of ERPs in order to get view of both local and global needs through Rotarex entities. Interact with stakeholders to define constraints and opportunities of purchase centralization. Deduct strategy of global/local purchase
 Centralize purchase processes and agreements at group level;
 Coordinate agreements and procurement activities performed by procurers 
 Maintain SAP S4 ERP to configurate purchase info records and supplier agreements;
 Support continuous improvement program and drive process thinking and monitoring to optimize all purchases to pay activities.
 Study opportunities of Rotarex multi sites purchases 
 Build and maintain reporting and related KPIs in relation with Indirect purchases
MUST HAVE REQUIREMENTS
 You graduated as Bachelor degree in business studies with additional procurement training;
 You have a successful experience of minimum 5 years in indirect purchasing in industrial field, ideally multi sites
 You are fluent in English and feel comfortable in German or/and French ;
 Your behavior facilitates the information streams between Production, R&D, Sales and any other partner on the project;
 You know how to take the Lead on projects and bring all involved people to work towards a common objective;
 You are objective oriented and take care of parameters like cost, quality, and deadlines. 
WE OFFER
The growth of a major industrial group with a great worldwide reputation
A family business culture
Numerous opportunities for professional training, personal development, and internal mobility throughout your career
The technicality of our jobs, where innovation, invention and inspiration are at the heart of our strategy
Flexible working hours, allowing a nice work-life balance
A social fund related to the important events in your life (marriage, birth, retirement, etc.)
Our collective labor agreement that offers many benefits (seniority leave, social leave, medical check-up hours, individual performance bonuses, etc.)
The prospect of a brand-new industrial site 4.0 in Bissen (in 2025)
A location easy to access to 3 minutes' away from Lintgen's train station, as well as a free parking
Preferential rates for your telephone package (Tango Card)
The Sympass card and its many good deals
Benefits with some Luxembourgish banks
Health coverage & attractive price
The sponsoring of some local sports events (football tournaments, football team, running or trail, individual or team events, etc.)
Various company events (family day, Christmas party, team building, etc.)