Internship - EAGLE1 (Quantum Cryptography Telecommunication System IOV mission)
Publiée le 17/02/2021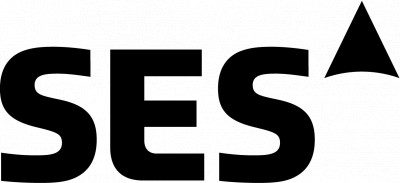 ---
Internship - EAGLE1 (Quantum Cryptography Telecommunication System IOV mission)
Requisition Number: 11558
Contract Type: Internship/trainee
Location(s): Betzdorf, LU
ROLE DESCRIPTION SUMMARY
6-month internship, starting in February 2021.
An exciting opportunity to become part of an interdisciplinary team in a fast-moving global organization within an innovative and unique industry.
Under the agreement with ESA, the SES-led consortium of industry partners will establish a Quantum Cryptography Telecommunication System (QUARTZ), a new platform aimed at providing a global service for next-generation encryption keys for use in geographically dispersed networks. Possible applications will address the needs of users such as telecommunication operators, financial organizations, infrastructure providers, institutions and potentially governmental organizations (Ref https://www.ses.com/press-release/esa-and-ses-led-consortium-develop-satellite-based-cybersecurity).
Based in Betzdorf, Luxembourg, you will contribute in QUARTZ, developing and evaluating technical and business scenarios, analyzing existing competitors and opportunities in the target market.
This is your opportunity to learn more about the telecommunication and space industry and enhance, both, your technical and business skills.
YOUR RESPONSIBILITIES
Perform literature review regarding quantum key distribution existing projects.
Perform literature review regarding alternatives to quantum key distribution such as Post-Quantum Cryptography (PQC) or others.
Support the evaluation of the business case definition for QUARTZ project.
Contribute to technical, service and business-related analysis and trade-offs
Support the preparation of documents and presentations
Perform other related tasks as required
YOUR PROFILE
Degree in Telecommunication, RF or Aerospace Engineering or equivalent;
Basic understanding of space and telecommunications industry;
Understanding of business concepts;
Basic understanding of space exploration is considered a plus;
Strong interest in the telecommunication and space exploration domains;
Computer literate in MS PowerPoint, Excel, Word and simulation tools;
Willing to learn and quick learner;
Easy communication at all levels;
Fluency in English, any other language is considered an asset;
EU-citizen or work permit for Luxembourg