DevSecOps Trainee
Publiée le 26/05/2023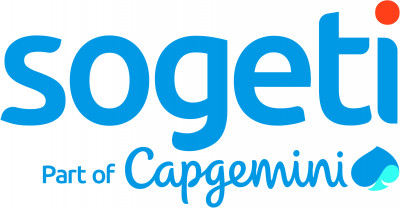 Sogeti, part of Capgemini
---
Part of the Capgemini Group, Sogeti is making business value through technology for organizations that need to implement innovation at speed and want a local partner with global scale. With a hands-on culture and close proximity to its clients, Sogeti implements solutions that will help organizations work faster, better, and smarter. By combining its agility and speed of implementation through a DevOps approach, Sogeti delivers innovative solutions in quality engineering, cloud and application development, all driven by AI, data and automation.
Capgemini Group is a global leader diverse collective of more than 350,000 strategic and technological experts based across more than 50 countries, partnering with world-renowned clients to transform and manage their businesses.
What do we offer?
Your career matters to us! Because your goals and needs are constantly evolving, we offer visibility, leeway and support to help you grow and progress in your career. This approach builds notably on our comprehensive competency framework, our personal development, training and career management programs, and our university innovative and business-focused learning curriculums.
We promote a culture of diversity. We believe working with talented individuals from different backgrounds and points of view is a strategic advantage and an ongoing opportunity. Diversity enriches our creative solutions and adds value for our clients.
Our shared values have been at the heart of the group : honesty, boldness, trust, freedom, team spirit , modesty and fun. These values influence the way we meet client needs while respecting the regulatory requirements of each country in which we operate, and the way we promote ethically sound practices within Capgemini Group.
Joining Sogeti means being part of a large Group at a human scale, where the work life balance is a reality.
In this context, we are looking for a DevSecOps trainee to join our company!
As part of the Cybersecurity department composed of smart & dedicated people like yourself who make an impact with both internal and client stakeholders, you will be involved in some of Luxembourg's most innovative projects , from our Cybersecurity Engineering Teams in Bertrange. You will be part of a multicultural team of cybersecurity professionals, supporting full lifecycle cybersecurity operations for our customers.
Joining SOGETI means taking a giant leap forward in your career, working with the Best & Brightest that will support your talent. At SOGETI, consultants can work with a variety of different customers, tools and methodologies; something that would otherwise take many years to gain.
Your challenge:
Participate to the automation / industrialization of IOC qualification;
Develop Micro Services integrated into a "message broker" infrastructure;
Collect observables from SIEM and/or XDR;
Perform automatic qualification with "Threat Intelligence"; "TheHive Cortex" or "Anomali";
Suggest any improvement based on analysis made;
Support and cooperate with other Cyber teams;
Be able to manage multiple daily tasks.
Skills & Requirements
Qualification:
Knowledge of:
Python; Linux; Docker; RabbitMQ; Redis; TheHive; Cortex; Misp; Anomali
Basic computer science: algorithms, data structures, databases, operating systems, networks, and tool development (not production-quality software but scripts);
Ability to communicate; write clearly and speak authoritatively at different levels of technicality, depending on the kind of audience (business leaders or technical operators);
Understanding of security operations concepts: perimeter defense, BYOD management, data loss protection, insider threat, kill chain analysis and security metrics;
Customer oriented;
Fluent in English, French would be an asset.
Education:
5 years university degree in Cybersecurity and willing to learn in a challenging & innovative environment.
Get the future you want, apply now!
* A background check will be requested upon hiring (criminal record, Education degrees, diplomas & certifications)