Middleware Engineer
Publiée le 26/05/2023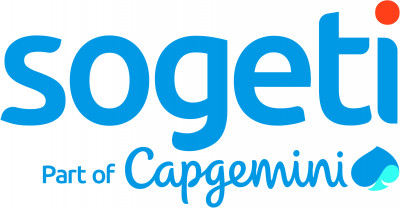 Sogeti, part of Capgemini
---
Part of the Capgemini Group, Sogeti is making business value through technology for organizations that need to implement innovation at speed and want a local partner with global scale. With a hands-on culture and close proximity to its clients, Sogeti implements solutions that will help organizations work faster, better, and smarter. By combining its agility and speed of implementation through a DevOps approach, Sogeti delivers innovative solutions in quality engineering, cloud and application development, all driven by AI, data and automation.
Capgemini Group is a global leader diverse collective of more than 350,000 strategic and technological experts based across more than 50 countries, partnering with world-renowned clients to transform and manage their businesses.
What do we offer?
Your career matters to us! Because your goals and needs are constantly evolving, we offer visibility, leeway and support to help you grow and progress in your career. This approach builds notably on our comprehensive competency framework, our personal development, training and career management programs, and our university innovative and business-focused learning curriculums.
We promote a culture of diversity. We believe working with talented individuals from different backgrounds and points of view is a strategic advantage and an ongoing opportunity. Diversity enriches our creative solutions and adds value for our clients.
Our shared values have been at the heart of the group : honesty, boldness, trust, freedom, team spirit , modesty and fun. These values influence the way we meet client needs while respecting the regulatory requirements of each country in which we operate, and the way we promote ethically sound practices within Capgemini Group.
Joining Sogeti means being part of a large Group at a human scale, where the work life balance is a reality.
Sogeti Luxembourg is searching for his/her future Middleware Engineer.
By becoming part of the team of our Infrastructure/Cloud department within SOGETI, you will be involved within a multicultural environment in which you will be able to improve your skills by sharing technical knowledge with your future colleagues, on various platforms.
Management and resolution of technical incidents;
Implementation and management of new data streams;
Contribution to the general well-being of the platform and its continuous evolution;
Intervention as a technical referent or as a single point of contact for the various internal or external interlocutors;
Support or management of technical projects.
Skills & Requirements
And in terms of technical know-how?
You are familiar with Linux systems;
You have solid skills in scripting (e.g : bash, ksh, Perl, python);
You have good knowledge of transfer protocols and security (e.g : SSL / TLS, OAUTH…);
You have a good understanding of the data flow governance (automation, monitoring);
Experience with in the following tools such as : Devops tools ( GIT / ANSIBLE ) / JSON/REST API and API Management Platform / IBM MQ / Websphere Application Server / CFT / + Databases ELK / Container (Docker).
To succeed in your mission you need:
Sense of the responsibilities;
Well-organized and good sense of planning;
Autonomous and dynamic ;
Curious and eager to learn new technologies, you are recognized for your good team spirit;
Good understanding of Agile methodology;
You have solid skills in French and English;
Good understanding of ITIL processes.
Education :
3+ years university degree in IT and at least 3 years of professional experience in an international complex environment.
Get a future you want, apply now!
*A background check will be requested upon hiring (criminal record, Education degrees, diplomas & certifications)