Senior Software Engineer - .NET
Publiée le 22/09/2023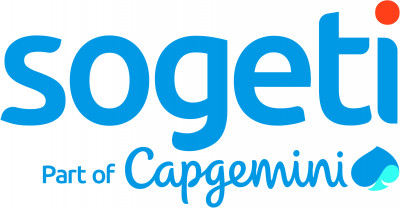 Sogeti, part of Capgemini
---
SOGETI is looking for a talented, driven and experienced Software Engineer - .NET to join our company in Luxembourg.
As part of the Digital department composed of smart & dedicated people like yourself who make an impact with both internal and client stakeholders, you will participate in the Software Development lifecycle of a project on client premises, a prestigious international organization.
You will do more than just sling code and you will engage in some of Luxembourg's most innovative projects. At SOGETI, consultants can work with a variety of different customers, tools and methodologies; something that would otherwise take many years to gain.
If you do have a Secret Clearance , then this is an asset!
Your challenge:
Participate in the full software development life cycle at all stages including:
Analysis & Backlog definition;
Solution design;
Development;
Testing;
Implementation;
Follow Agile development best practices as well as DevOps enabling practices such as Continuous Integration and Continuous Deployment to improve overall execution speed and product quality;
Follow security best practises such as OWASP;
Responsible for working closely with the product owner to create software that meet the business needs;
Be able to think through business use cases;
Create and maintain accurate documentation;
Continue to develop skills, knowledge and ability to improve processes and procedures, and keep updated on trends and developments in the industry. This included meeting annual personal development goals.
Skills & Requirements
Experience in building applications using Microsoft .NET technology;
Experience in C# Development, Net Core, ASP.Net and MVC;
Experience in Visual Studio, TFS, MS DevOps;
Experience in HTML and JavaScript;
Experience with SQL Server, Oracle DB;
Experience with framework Angular would be an asset;
Any certification in Microsoft .Net would be an asset;
Positive can-do attitude with a mature and professional approach;
Excellent verbal communication and customer service skills;
Fluent in English.
Education: 3+ years university degree in IT and at least 5 years of professional experience.
*A background check will be requested upon hiring (criminal record, Education degrees, diplomas & certifications). Candidate must be willing to undergo a security clearance procedure as this position might require holding security clearance. All applications will be treated as confidential.
WHY JOINING LUXEMBOURG?
The safest country in the world in the heart of Europe and less than 2 hours from European Capitals;
Truly Multicultural: A population of 626,000 people including 48% made up of foreign communities with 170 nationalities;
The wealthiest country in EU with the best state-funded healthcare system & old-age state pension scheme;
High quality education with international schools;
High standard of living including job security, political stability, individual freedom and environmental quality;
Free public transport.