Doctoral Candidate (PhD student) in Quantum Information Sciences (Communications/Computing)
Publiée le 10/12/2023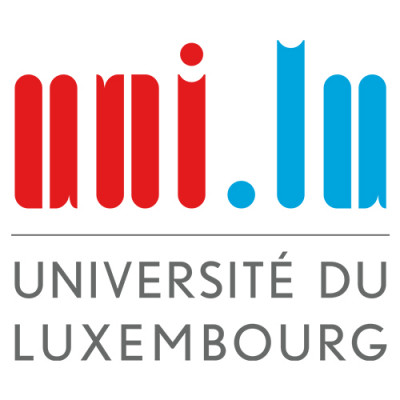 Université du Luxembourg
---
Doctoral Candidate (PhD student) in Quantum Information Sciences (Communications/Computing)
(Valid from 20/10/2023 to 31/03/2024)
About the SnT
SnT is a leading international research and innovation centre in secure, reliable and trustworthy ICT systems and services. We play an instrumental role in Luxembourg by fueling innovation through research partnerships with industry, boosting R&D investments leading to economic growth, and attracting highly qualified talent.
The Interdisciplinary Centre for Security, Reliability and Trust (SnT) invites applications from highly motivated PhD candidates in the area of Quantum Information Sciences within its SIGCOM research group. SnT carries out interdisciplinary research in secure, reliable and trustworthy information and communications technology (ICT) systems and services, often in collaboration with industrial, governmental or international partners. SnT is home to students, researchers and faculty members from around the world.
The SIGCOM research group, headed by Prof. Symeon Chatzinotas, carries out research activities in the telecommunication and networking systems, including non-terrestrial networks and quantum communication infrastructure, and is currently expanding its research activities in exploring several emerging topics of next-generation communications and computing systems.
We're looking for people driven by excellence, excited about innovation, and looking to make a difference. If this sounds like you, you've come to the right place!
Your Role
The successful candidates will work with an academic supervisor from the University of Luxembourg in the theoretical aspects of quantum communication and/or quantum computing, and will join a strong and collaborative research team lead by Prof. Symeon Chatzinotas. In particular, the position holder will be required to perform the following tasks:
Contribute to the development of novel algorithms/mathematical techniques for quantum computing and quantum communication systems.
Provide fundamental contributions in the field of quantum information sciences
Carry out research in the predefined areas
Disseminate results through scientific publications
Present results in well-known international conferences and workshops
Your Profile
Qualification: The candidate should possess an M.Sc./M.Eng. degree in one of the following fields: Telecommunication Engineering, Electrical Engineering, Computer Science/Engineering, Applied Physics. Prior experience in quantum information sciences will be a big advantage.
The candidate must have a strong mathematical background evidenced by grades and/or prior publications. Additionally, the candidate should have expertise or strong interest (evidenced by familiarity with fundamental concepts) in at least one of the topics from each of the following sets:
Set 1: Approximate computing, complexity theory, estimation theory, information theory
Set 2: Quantum algorithm design, quantum communications, quantum channel modeling, quantum error mitigation
Set 3: Telecommunication, satellite communications, network design
Programming skills: Python, MATLAB, or C++.
Language Skills: Excellent written and verbal communication skills in English are required.
Here's what awaits you at SnT
A stimulating learning environment. Here post-docs and professors outnumber PhD students. That translates into access and close collaborations with some of the brightest ICT researchers, giving you solid guidance
Exciting infrastructures and unique labs. At SnT's two campuses, our researchers can take a walk on the moon at the LunaLab, build a nanosatellite, or help make autonomous vehicles even better
The right place for IMPACT. SnT researchers engage in demand-driven projects. Through our Partnership Programme, we work on projects with more than 55 industry partners
Multiple funding sources for your ideas. The University supports researchers to acquire funding from national, European and private sources
Competitive salary package. The University offers a 12 month-salary package, over six weeks of paid time off, meal vouchers and health insurance
Be part of a multicultural family. At SnT we have more than 60 nationalities. Throughout the year, we organise team-building events, networking activities and more
Boost your career. Students can take advantage of several opportunities for growth and career development, from free language classes to career resources and extracurricular activities
But wait, there's more!
In Short
Contract Type: Fixed Term Contract 36 Month (extendable up to 48 months if required)
Work Hours: Full Time 40.0 Hours per Week
Foreseen start date: April 2024
Location: Kirchberg
Employee and student status
Job Reference: UOL05892
The yearly gross salary for every PhD at the UL is EUR 40952 (full time)
How to apply
Applications should be submitted online and include:
Curriculum Vitae
For each degree received or currently enrolled in, provide the degree, institution name, institution city and country, and date (or expected date) of graduation. Include the title and short summary of your final (Bachelor/Master) Thesis if you did one
List of publications (if any)
Name, affiliation and contact details of three referees
Cover letter with motivations and topics of particular interest to the candidate (approx. 1 page)
Transcript of all modules and results from university-level courses taken
All qualified individuals are encouraged to apply.
Early application is highly encouraged, as the applications will be processed upon reception. Please apply formally via Moovijob.com. Applications by email will not be considered.
The University of Luxembourg embraces inclusion and diversity as key values. We are fully committed to removing any discriminatory barrier related to gender, and not only, in recruitment and career progression of our staff.
About the University of Luxembourg
University of Luxembourg is an international research university with a distinctly multilingual and interdisciplinary character. The University was founded in 2003 and counts more than 6,700 students and more than 2,000 employees from around the world. The University's faculties and interdisciplinary centres focus on research in the areas of Computer Science and ICT Security, Materials Science, European and International Law, Finance and Financial Innovation, Education, Contemporary and Digital History. In addition, the University focuses on cross-disciplinary research in the areas of Data Modelling and Simulation as well as Health and System Biomedicine. Times Higher Education ranks the University of Luxembourg #3 worldwide for its "international outlook," #20 in the Young University Ranking 2021 and among the top 250 universities worldwide.