Full Stack Junior Application Developer (F/M)
Publiée le 25/09/2022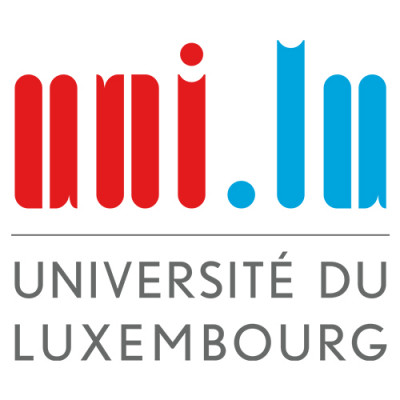 ---
Expérience professionnelle
Full Stack Junior Application Developer (F/M)
The University | About us...
The University of Luxembourg is an international research university with a distinctly multilingual and interdisciplinary character. The University was founded in 2003 and counts more than 6,700 students and more than 2,000 employees from around the world. The University's faculties and interdisciplinary centres focus on research in the areas of Computer Science and ICT Security, Materials Science, European and International Law, Finance and Financial Innovation, Education, Contemporary and Digital History. In addition, the University focuses on cross-disciplinary research in the areas of Data Modelling and Simulation as well as Health and System Biomedicine. Times Higher Education ranks the University of Luxembourg #3 worldwide for its "international outlook," #20 in the Young University Ranking 2021 and among the top 250 universities worldwide. 
The Faculty of Humanities, Education and Social Sciences (FHSE) brings together expertise from the humanities, linguistics, cognitive sciences, social and educational sciences. People from across 20 disciplines are working within the Faculty. Along with the disciplinary approach a very ambitious interdisciplinary research culture has been developed.
The faculty's research and teaching focuses on social, economic, political and educational issues with the common goal of contributing to an inclusive, open and resourceful society. The FHSE offers six Bachelor and twenty Master degrees and a doctoral school providing students with the necessary knowledge and high-qualified skills to succeed in their future career.
The University of Luxembourg invites applications for this vacancy in its Luxembourg Centre for Educational Testing (LUCET) at the Faculty of Humanities, Education and Social Sciences (FHSE).
Your Role...
The Full Stack Junior Application Developer is responsible for developing and maintaining the University's course feedback platform, which consists of multiple distinct applications. N.n will extend the functionality of existing online and web-based course assessment tools and develop new modules as required. This will be done in close coordination with various departments within the university.
In doing so, n.n will pay particular attention to technical quality, security, usability and design aspects. Furthermore the application developer will work on the technical documentation for the platform and prepare workshops and training for potential users.
Activities
Prepare bi-annual course feedback production runs for all faculties
Provide technical support and data preparation for course feedback
Enhance & develop tools pertaining to the course feedback
Extraction of data from different databases and consolidating said data
Plan and run workshops/trainings on how to use aforementioned software products for UL staff/students (on-site and video trainings)
Develop/Maintain/Test web applications according to high quality standards
Develop/Maintain web applications according to high security standards
Develop/Maintain web and mobile applications with a strong focus on usability aspects, user experience and modern GUI design
Maintain a GIT-repository of aforementioned software
Perform white box testing, solve reported software bugs
Write and keep up to date technical documentation
Steady communication and coordination with UL quality officers regarding course feedback and its implementation, as well as planning of new features for the applications
What we expect from you…
Qualification in IT
Solid software and web development experience (PHP, MariaDB, MS SQL, Ajax, Javascript, jQuery, HTML 5, CSS 3, regular expressions, GIT)
Very good oral and written competences in English—Luxembourgish, German and/or French are considered a plus
Willingness to keep learning new technologies and techniques
Ability to work autonomously
What we can offer...
A friendly international interdisciplinary team
Modern, newly equipped labs
Personal technical coaching & support
In Short...
Contract Type: Fixed Term Contract 24 Month
Work Hours: Full Time 40.0 Hours per Week
Location: Belval
Internal Title: Software developer
Job Reference: UOL05214
How to apply...
Applications should be submitted online and include:
Curriculum Vitae
Cover letter
Copy of diplomas
Early application is highly encouraged, as the applications will be processed upon reception. Please apply formally through the HR system. Applications by email will not be considered.
The University of Luxembourg embraces inclusion and diversity as key values. We are fully committed to removing any discriminatory barrier related to gender, and not only, in recruitment and career progression of our staff.
Here's what awaits you at the University
Multilingual and international character. Modern institution with a personal atmosphere. Staff coming from 90 countries. Member of the "University of the Greater Region" (UniGR). 
A modern and dynamic university. High-quality equipment. Close ties to the business world and to the Luxembourg labour market. A unique urban site with excellent infrastructure.
A partner for society and industry. Cooperation with European institutions, innovative companies, the Financial Centre and with numerous non-academic partners such as ministries, local governments, associations, NGOs …