Librarian Specialist
Publiée le 04/10/2022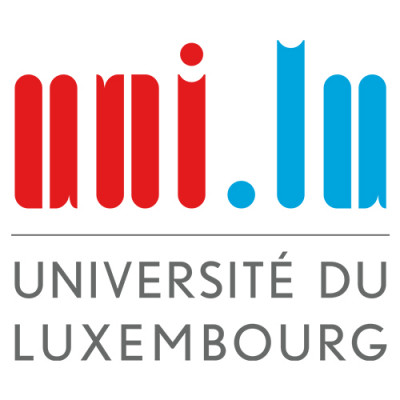 ---
Librarian Specialist
The University | About us...
The University of Luxembourg is an international research university with a distinctly multilingual and interdisciplinary character. The University was founded in 2003 and counts more than 6,700 students and more than 2,000 employees from around the world. The University's faculties and interdisciplinary centres focus on research in the areas of Computer Science and ICT Security, Materials Science, European and International Law, Finance and Financial Innovation, Education, Contemporary and Digital History. In addition, the University focuses on cross-disciplinary research in the areas of Data Modelling and Simulation as well as Health and System Biomedicine. Times Higher Education ranks the University of Luxembourg #3 worldwide for its "international outlook," #20 in the Young University Ranking 2021 and among the top 250 universities worldwide.
In September 2018, the Luxembourg Learning Centre (LLC) open its doors to the public as main library of the UL. The LLC supports the mission of the UL "to achieve the highest standards of international excellence in research and teaching, while also fully meeting its distinctive responsibilities as the country's sole public institution of higher education" by the provision of documentary collections and services.
The LLC is recruiting a librarian specialist to implement firstly and later manage daily InterLibrary Loan and Document Delivery Services and so provide the UL users with all documents available from other libraries in the world that the LLC does not own or it has not access to.
In addition, this person will lead the implementation of a new tool enabling the creation, maintenance, evaluation and sharing of course reading lists to allow the LLC streamlining access to documentary resources for professors, students and librarians, in order to provide collections efficiently and supporting better current and new programmes at the UL.
Your Role...
Attached to the Resource & Technical Services Team, this person will be in charge to:
Participate in the implementation of the InterLibrary Loan and Document Delivery Services (ILL&DDS) for the provision of access to all documentary resources not available at the library of the UL or any other partner libraries in Luxembourg.
Organise the tender procedures needed for the procurement of suppliers for all kind of print and electronic resources (books, journals and other documentary resources).
Oversee the effective management of all aspects of ILL and DDS, including setting policies, protocols, establishing goals, and planning workflow
Perform in-depth search, utilizing various library and world-wide sources by using bibliographic search techniques to locate requested materials.
Provision of all sort of documents to the users of the UL, in the form of lending original documents (i.e. books), photocopies or digital form (i.e. journal articles) or any other sort of documentary resources unavailable in Luxembourg.
Monitor the outgoing material from the University on loan or requested by other libraries.
Financial management, invoicing and recordkeeping of circulation for Interlibrary Loan or Document Delivery functions and costs.
Communicate and produce documents to inform internal and external stakeholders about current, new and future improvements for the ILL & DDS.
Centralise the relationships among the suppliers and the requesters for all documents.
Partner with stakeholders at national and international level to efficiently secure materials needed by the University community and not held by the library
Produce and compile periodical reports and statistics about the ILL & DDS.
Ensure copyright and data protection regulations compliance.
Follow up the implementation of a new course resource list solution to streamline access to course materials by students.
Be a sparring partner for the collections, mainly among the professors to make their recommended course reading lists available and accessible for their students
Engage with faculty, students, and staff in order to develop strong relationships to develop the availability of documentary resources at the UL and abroad.
What we expect from you…
Master's Degree in Library/Information/Documentation Science or equivalent by work experience.
Several years of experience in an academic library, an experience of at least 1 year in a similar position would be an advantage.
Experience with an integrated library system, knowledge of Alma and Leganto being an advantage.
Knowledge of learning platforms and management system Moodle.
Experience with international interlibrary loan systems, procedures and policies.
Experience in managing tenders and drafting technical specifications for procurement procedures.
Good knowledge of IT tools and information technology.
Flexible, multi-tasking and able to prioritize.
Able to work autonomously, rigorously and methodically.
Excellent communication skills.
Team spirit, dynamism and sense of initiative.
Fluent in English and French (spoken & written). German and/or Luxembourgish language skills will be an asset.
In Short...
Contract Type: Permanent
Work Hours: Full Time 40.0 Hours per Week
Location: Belval
Internal Title: Librarian specialist
Job Reference: UOL05086
How to apply...
Applications should include:
Curriculum Vitae
Cover letter
Early application is highly encouraged, as the applications will be processed upon reception. Please apply ONLINE formally through the HR system. Applications by email will not be considered.
The University of Luxembourg embraces inclusion and diversity as key values. We are fully committed to removing any discriminatory barrier related to gender, and not only, in recruitment and career progression of our staff.
In return you will get…
Multilingual and international character. Modern institution with a personal atmosphere. Staff coming from 90 countries. Member of the "University of the Greater Region" (UniGR). 
A modern and dynamic university. High-quality equipment. Close ties to the business world and to the Luxembourg labour market. A unique urban site with excellent infrastructure.
A partner for society and industry. Cooperation with European institutions, innovative companies, the Financial Centre and with numerous non-academic partners such as ministries, local governments, associations, NGOs …