Postdoctoral Researcher in Computational Physics and Machine Learning
Expirée
Publiée le 11/06/2022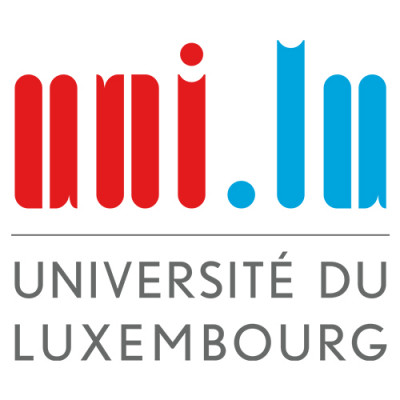 ---
About us...
The University of Luxembourg is an international research university with a distinctly multilingual and interdisciplinary character. The University was founded in 2003 and counts more than 6,700 students and more than 2,000 employees from around the world. The University's faculties and interdisciplinary centres focus on research in the areas of Computer Science and ICT Security, Materials Science, European and International Law, Finance and Financial Innovation, Education, Contemporary and Digital History. In addition, the University focuses on cross-disciplinary research in the areas of Data Modelling and Simulation as well as Health and System Biomedicine. Times Higher Education ranks the University of Luxembourg #3 worldwide for its "international outlook," #20 in the Young University Ranking 2021 and among the top 250 universities worldwide.
The Faculty of Science, Technology and Medicine (FSTM) contributes multidisciplinary expertise in the fields of Mathematics, Physics, Engineering, Computer Science, Life Sciences and Medicine. Through its dual mission of teaching and research, the FSTM seeks to generate and disseminate knowledge and train new generations of responsible citizens, in order to better understand, explain and advance society and environment we live in.
Your Role...
Hybrid perovskites are at the forefront of photovoltaics research. Large optical absorption cross-section, long-range and balanced charge transport, resilience to deep trap formation, and small exciton binding energy allow 3D lead halide perovskite solar cells to reach certified Power Conversion Efficiency above 25%. There is, however, one caveat, namely 3D lead halide perovskites feature limited long-term stability. The project "PHysics- and dAta-driven multiscale modeling desigN of layered lead halide perovskiTe mAterials for Stable phoTovoltaICs" (PHANTASTIC) aims to resolve this challenge by combining data- and physics-driven models. Built around the unique and truly complementary partners' expertise, we will devise a bottom-up multiscale computational materials engineering approach to functioning lead halide-based photovoltaic with improved stability. Furthermore, the project's development will have an apparent economic impact since perovskite solar cells are widely adopted, and their market will undoubtedly grow in the near future.
The new paradigm in materials science is to couple physics-based simulations with data-driven protocols. Also, predictive modeling requires computational approaches bridging multiple length scales, from atomistic simulations at the micro/mesoscale to the full multi-physics modeling of operating devices. These developments are at the foundation of PHANTASTIC which proposes a bottom-up approach where classical potentials and reduced Hamiltonians will first be developed by applying a gradient-domain machine learning approach mapped to neural network architecture and trained against state-of-the-art ab initio electronic structure calculations, thus making efficient use of the combination of data- and physics-based methodologies. This will allow scaling up the calculations to system sizes ranging from ~1000 to 100.000 atoms while preserving the predictive power of first-principles modeling.
What you will do...
The successful candidate will join the world-renowned team led by Prof. Dr. Alexandre Tkatchenko (ERC grantee and ISI Highly Cited Researcher for several consecutive years) and will contribute to the PHANTASTIC international project granted by Luxembourg National Research Fund (FNR). It is expected for the candidate to perform the following tasks:
Developing and training machine learning (ML) models capable of accurately reproducing the complex PES of perovskites, including the parts responsible for long-range ion transport.
Publication of articles in scientific papers and giving talks at international conferences.
Supporting in the activities taking part in the research group.
What we expect from you…
A Ph.D. degree in Data Science and Machine Learning, Physics or Chemistry.
Relevant knowledge of Machine Learning methods and methods of Computational Physics.
Strong skills in coding and employing HPC facilities.
Documented research experience in a number of the topics mentioned above, teamwork, and a critical mind.
Fluent written and verbal communication skills in English are mandatory. Willingness to cooperate actively in a team of mixed experience.
Ability to meet deadlines and demonstrate methodological, organized, pragmatic, and effective approaches to the work.
In Short...
Contract Type: Fixed Term Contract 12 Month
Work Hours: Full Time 40.0 Hours per Week
Location: Limpertsberg
Internal Title: Postdoctoral researcher
Job Reference: UOL04947
The yearly gross salary for every Postdoctoral Researcher at the UL is EUR 77.167,08 (full time)
How to apply...
Applications should include:
A full curriculum.
A cover letter indicating your motivation for this project, relevant experience, and future.
A portfolio of prior work with descriptions of your contributions. Contact information for 2-3 professional references.
Early application is highly encouraged, as the applications will be processed upon reception. Please apply ONLINE formally through the HR system. Applications by email will not be considered.
The University of Luxembourg embraces inclusion and diversity as key values. We are fully committed to removing any discriminatory barrier related to gender, and not only, in recruitment and career progression of our staff.
In return you will get…
Multilingual and international character. Modern institution with a personal atmosphere. Staff coming from 90 countries. Member of the "University of the Greater Region" (UniGR). 
A modern and dynamic university. High-quality equipment. Close ties to the business world and to the Luxembourg labour market. A unique urban site with excellent infrastructure.
A partner for society and industry. Cooperation with European institutions, innovative companies, the Financial Centre and with numerous non-academic partners such as ministries, local governments, associations, NGOs …