Client Service Delivery Manager (m/f)
Publiée le 14/01/2022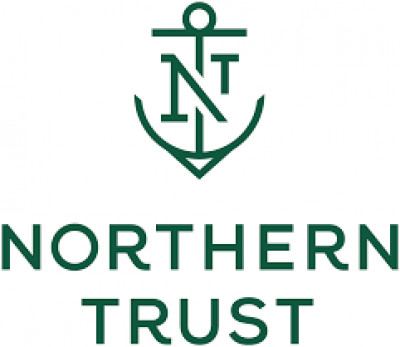 ---
Client Service Delivery Manager
About Northern Trust:
Northern Trust provides innovative financial services and guidance to corporations, institutions and affluent families and individuals globally. With 130 years of financial experience and nearly 20,000 partners, we serve the world's most sophisticated clients using leading technology and exceptional service.
As a Northern Trust employee (Partner), you will be part of a flexible and collaborative work culture, which has a strong history of financial strength and stability. Movement within the organization is encouraged, senior leaders are accessible, and you can take pride in working for a company that is committed to strengthening the communities we serve.
Northern Trust is committed to working with and providing adjustments to individuals with health conditions and disabilities. If you would benefit from adjustments for any part of the employment process, please inform the recruiter to discuss your individual requirements.
We recognize the value of inclusion and diversity in culture, in thought, and in experience, which is why Forbes ranked us the top employer for Diversity in 2018.
Role/ Department:
The Client Service Delivery Manager is responsible for ensuring quality of overall service delivery for one or more allocated clients. Principally, the role involves the following:
Maintenance of client contact, both in regular service review calls/meetings, and on ad-hoc, day-to-day basis
Co-ordination of resources to ensure timely service delivery to clients
Effective communication of client concerns and needs to partners internally, and driving them through to resolution
Protection of NT's interests and reputation with a keen appreciation of potential risks for the company
The key responsibilities of the role include:
Collaborating and working closely with partners from the various operational and support teams to ensure service delivery is in line with client expectations.
Planning and facilitating client meetings/calls, including the scheduling of client service review meetings/calls and visits; preparation of client meetings and subsequent follow-up; responsibility for the creation of and subsequent monitoring of performance against Service Level Agreements; and due diligence visits/calls/questionnaires.
Ensuring follow-up with Operational teams of outstanding day-to-day client queries and issue resolution.
Close collaboration with Relationship and Client Service Managers to ensure issues are communicated and escalated in a timely manner, both internally and directly with the clients.
Working closely with Project Managers in respect of fund/sub-fund launches, mergers, liquidations etc.
Managing client service reviews with a good understanding of the roles played by each of the key product areas: Fund Accounting, Transfer Agency, Custody, Depositary, Risk & Compliance and Corporate Secretariat.
Ensuring timely completion and publication of monthly reporting, including review of Key Performance Indicator levels (review and approval of monthly reporting) and monthly client reporting packs.
Preparing for, attendance at and presentation to Board Meetings and taking ownership of final review of the board packs and following up action items raised during the meetings.
Championing complex initiatives involving multiple disciplines and/or ambiguous issues across NT service centres.
Consistently displaying a balanced, cross-functional perspective, liaising with the rest of the business to improve efficiency, effectiveness and productivity.
Occasional business travel may be required
Skills/ Qualifications:
The successful candidate will benefit from having:
Demonstrate a high degree of flexibility and adaptability to change.
Be able to showcase their past experience in a similar role, with exposure to all business areas (including but not limited to Fund Accounting, Transfer Agency, Custody, Depositary, Risk & Compliance, Corporate Secretariat)
Be able to demonstrate their knowledge of the rules and regulations pertaining to the Luxembourg funds business
Be an excellent communicator and team player; show the social skills necessary to be at ease in many different audience situations (within the CSDM team, with senior management, with external ManCo's, auditors, legal advisors and other parties, and of course with the client at varying levels of seniority)
Be fluent in written and spoken English
Working with Us:
We'd love to learn more about how your interests and experience could be a fit with one of the world's most admired and ethical companies. In return, we will support you with your personal and career goals in a number of ways:
Financial – Life Assurance, Disability Plan, Pension/ Gratuity, Annual Pay Review
Work Life Balance – Flexible Work Options, Incremental Annual Leave, Community Volunteer Days
Health & Wellbeing – Active Sports & Social clubs (lunchtime and after-work groups), Employee Assistance Program
Professional Development – Clear Career Path, Education Assistance, Recognition Programme, NT University (wide range of online, virtual & in-house training options) and employee-led Business Resource Councils dedicated to diversity and inclusion initiatives.
And Finally
We hope you're excited about the role and the opportunity to work with us.
We value an inclusive workplace and understand flexibility means different things to different people.
Apply today and talk to us about your flexible working requirements and together we can achieve greater.
As Northern Trust is a financial organisation, all new employees will be required to undergo a criminal record check.