Fund Accountant (Alternative Funds)
Publiée le 24/01/2022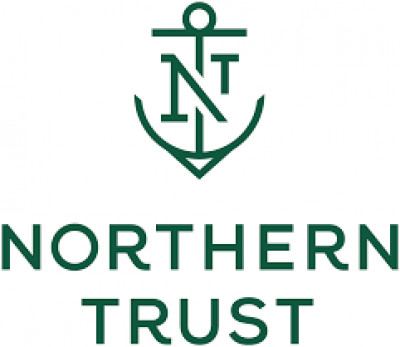 ---
About Northern Trust:
Northern Trust provides innovative financial services and guidance to corporations, institutions and affluent families and individuals globally. With 130 years of financial experience and nearly 20,000 partners, we serve the world's most sophisticated clients using leading technology and exceptional service.
As a Northern Trust employee (Partner), you will be part of a flexible and collaborative work culture, which has a strong history of financial strength and stability. Movement within the organization is encouraged, senior leaders are accessible, and you can take pride in working for a company that is committed to strengthening the communities we serve.
Northern Trust is committed to working with and providing adjustments to individuals with health conditions and disabilities. If you would benefit from adjustments for any part of the employment process, please inform the recruiter to discuss your individual requirements.
We recognize the value of inclusion and diversity in culture, in thought, and in experience, which is why Forbes ranked us the top employer for Diversity in 2018.
Role/ Department:
You'll be working in the Alternative NAV Calculation team within Fund Administration in Luxembourg. Our team is in charge of the accuracy of the net asset value calculations and is responsible of all workflows related to these funds. We are working in close collaboration with the respective services at the custodian bank.
The key responsibilities of the role include:
ensure timely and accurate calculation of the Net Asset Value of the funds assigned
posting accounting entries and performing cash reconciliations
act as main point of contact for your client portfolio
participate in the valuation process of underlying investments
oversee and the unaudited financial statements, annual reports of administered entities
provide assistance to complex NAV queries and problems
making recommendations to improve processes for a more efficient service
main contact point for requests from other internal teams and fund auditors
year-end closings (control and review of accounts, closing of accounts) and fund events (merger, liquidation and similar events)
co-ordination and cooperation with the wider teams involved in the NAV calculation processes.
Skills/ Qualifications:
The successful candidate will benefit from having:
Relevant educational background
Some Fund Accounting experience in Alternative Funds
an understanding of Lux GAAP and accounting principles
strong technical and analytical skills
an good command of Microsoft Excel
knowledge of GP3 will be considered a plus
the ability to stay on track, even when dealing with tight deadlines
Good team work and communication skills
You are:
eager to solve complex problems with multidisciplinary teams
detail oriented, with structured, organized, methodical planning skills
proactive, with strong interpersonal skills (and this noticeable even when under pressure)
capable of understanding client needs and translating them into solutions
fluent in English and French
Working with Us:
We'd love to learn more about how your interests and experience could be a fit with one of the world's most admired and ethical companies. In return, we will support you with your personal and career goals in a number of ways:
Financial – Life Assurance, Disability Plan, Pension/ Gratuity, Annual Pay Review
Work Life Balance – Flexible Work Options, Incremental Annual Leave, Community Volunteer Days
Health & Wellbeing – Active Sports & Social clubs (lunchtime and after-work groups), Employee Assistance Program
Professional Development – Clear Career Path, Education Assistance, Recognition Programme, NT University (wide range of online, virtual & in-house training options) and employee-led Business Resource Councils dedicated to diversity and inclusion initiatives.
And Finally
We hope you're excited about the role and the opportunity to work with us.
We value an inclusive workplace and understand flexibility means different things to different people.
Apply today and talk to us about your flexible working requirements and together we can achieve greater.
As Northern Trust is a financial organisation, all new employees will be required to undergo a criminal record check.