Manager - Fund Event Project Management
Publiée le 28/08/2022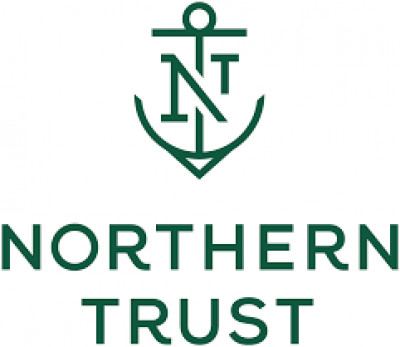 ---
Manager - Fund Event Project Management (m/f)


About Northern Trust:
Northern Trust provides innovative financial services and guidance to corporations, institutions and affluent families and individuals globally. With 130 years of financial experience and nearly 20,000 partners, we serve the world's most sophisticated clients using leading technology and exceptional service.
As a Northern Trust employee (Partner), you will be part of a flexible and collaborative work culture, which has a strong history of financial strength and stability. Movement within the organization is encouraged, senior leaders are accessible, and you can take pride in working for a company that is committed to strengthening the communities we serve.
Northern Trust is committed to working with and providing adjustments to individuals with health conditions and disabilities. If you would benefit from adjustments for any part of the employment process, please inform the recruiter to discuss your individual requirements.
We recognize the value of inclusion and diversity in culture, in thought, and in experience, which is why Forbes ranked us the top employer for Diversity in 2018. 
As manager of the fund event project team you will:
Directly manage a team of partners that work in the fund event team;
Ensure that events are coordinated through the whole production life-cycle of the fund by using established best practices and project tools;
Act as escalation point with both direct and indirect communications with clients, service providers, fund management companies, custodians, portfolio managers and brokers in order to successfully run fund events in line with the defined scope and time;
Support Senior Management with appropriate escalation of all issues, service updates, and progress updates for the client;
Ensure that effective communication processes are used within the responsibility's area, and being consistent with the Company's communications strategy and standards;
Ensure that all members of the staff understand those Company / Department objectives that are relevant to each individual, and what they are expected to contribute towards achieving them;
Promote the continuous development of relevant knowledge and skills through effective use of the appraisal process, interim reviews and coaching, and evaluation of the results;
Discuss objectives and issues of concern with the team and encourage constructive feedback;
Monitoring and ensuring consistently high standards of service to the client group.
Requirements:
Excellent analytical, interpersonal and organizational skills;
Inquisitive by nature and a fast learner;
A good understanding of the financial industry, especially funds and asset servicing, from an operational and business perspective;
The ability to stay focused and analytical under pressure;
Flexibility and adaptability in dealing with an evolving operating model and with an evolving business environment;
Able to prioritize business requirements to manage deliveries within agreed deadlines;
Previous experience managing teams;
Excellent at communicating; both in writing and verbally in English. French and/or German would be an important advantage.
Working with Us:
We'd love to learn more about how your interests and experience could be a fit with one of the world's most admired and ethical companies. In return, we will support you with your personal and career goals in a number of ways:
Financial – Life Assurance, Disability Plan, Pension/ Gratuity, Annual Pay Review
Work Life Balance – Flexible Work Options, Incremental Annual Leave, Community Volunteer Days
Health & Wellbeing – Active Sports & Social clubs (lunchtime and after-work groups), Employee Assistance Program
Professional Development – Clear Career Path, Education Assistance, Recognition Programme, NT University (wide range of online, virtual & in-house training options) and employee-led Business Resource Councils dedicated to diversity and inclusion initiatives.
And Finally
We hope you're excited about the role and the opportunity to work with us.
We value an inclusive workplace and understand flexibility means different things to different people.
Apply today and talk to us about your flexible working requirements and together we can achieve greater.
#LI-Hybrid