Senior AML Specialist
Publiée le 22/09/2022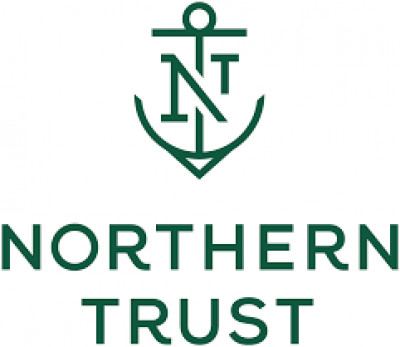 ---
About Northern Trust:   
Northern Trust, a Fortune 500 company, is a globally recognized, award-winning financial institution that has been in continuous operation since 1889.   
Northern Trust is proud to provide innovative financial services and guidance to the world's most successful individuals, families and institutions by remaining true to our enduring principles of service, expertise and integrity. With more than 130 years of financial experience and over 22,000 partners, we serve the world's most sophisticated clients using leading technology and exceptional service.    
Role/ Department:
AML Support and Controls: Liaise with investors/clients to meet compliance and operational requirements, and ensure various control functions. In this role, you will be responsible for the On boarding and Off boarding of Investors - Controls on AML activities, Internal / external Audits and review of Internal Documentation review.
The key responsibilities of the role include:
On boarding and Off boarding of Investors
Management of fund launches 
Fund transition pre-testing and management of transitions in for Investor AML.
Analyse the investor profile, determine the risk level and collect the required set of documentation to meet applicable laws and regulations and in the respect of Northern Trust internal AML Policy procedures
Transmit the relevant communications to Clients/Investors related to the above 
Controls on AML activities:
Overnight screening management through Fircosoft
Ongoing due diligence: Assess the content of the documents for completion and compliance to:
Standard Registration requirements
Pre-determined Anti-Money Laundering / Know your Client requirements
Maintenance of PEP registers (PEPs identified through pre-screening and the overnight Fircosoft process).
Transaction monitoring process
Testing of AML Letter of Assurance / Letter of Comfort if applicable
QA review of Complex Investor AML Operations' compliance with NT Investor AML processes and procedures.
Internal / external Audits:
Handle all funds and auditors queries related to AML: Management of internal-external audit/ global compliance testing/ regulator reviews
Respond to all clients and / or associated internal departmental queries in a timely, accurate and professional manner in accordance with departmental procedures.
Internal Documentation review:
Application Forms and Prospectuses reviews 
procedures
Accountabilities:
Employees are required to comply with the regulatory regime in which Northern Trust operates as appropriate to the above role.
Employees are expected to exercise due care and diligence, and ensure that the responsibilities of the role are organised and controlled within the ambit of regulation, compliance and risk management.
Employees are required to observe proper standards of market, business and personal conduct, demonstrating integrity in the execution of duties.
Skills/ Qualifications:
You have relevant experience AML/Registration Effective risk management experience is an asset
You Have Strong & Up to date AML technical Knowledge and a good understanding of AML regulations – Low, Medium and High risk.
You have a Strong knowledge of collective investment scheme administration, Luxembourg's regulatory environment and a good understanding of investment product administration. 
You are a strong team player orientated on team success
You are able to organise your work to provide high quality delivery 
You are able to work autonomously if a fast paced environment with tight deadlines
Working with Us:   
As a Northern Trust partner, greater achievements await. You will be part of a flexible and collaborative work culture in an organization where financial strength and stability is an asset that emboldens us to explore new ideas. Movement within the organization is encouraged, senior leaders are accessible, and you can take pride in working for a company committed to assisting the communities we serve! Join a workplace with a greater purpose