Accounting Portfolio Fund - Financial Reporting Consultant
Expirée
Publiée le 27/03/2021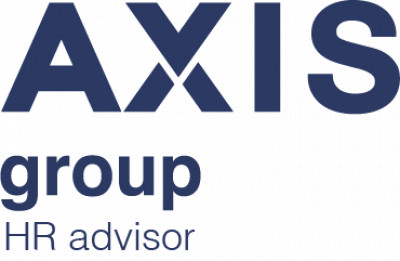 ---
For one of our clients, we are currently looking for an Accounting Portfolio Fund - Financial Reporting Consultant
Description
- Assisting on Legal/Regulatory Reporting for Investment Funds
- Delivering high quality service to clients by accurate, timely completion of all assigned tasks and requests for information
- Engage with the Regulators, Relationship Management and Bank's clients on any queries on existing reporting or on adhoc information requests
- Build and maintain relationships with clients, auditors and other parties. As well as internally and locally with other departments and at EMEA level with other Bank's locations
- Engagement with Bank's Regulatory Product Team on new services, changes to existing services or clarification of regulatory guidance
- Ensuring agreed client service levels and regulatory filing deadlines are met
- Proactively identifying areas of concern, and suggest enhancements to procedures where weaknesses or potential efficiencies are identified, to demonstrate a clear and risk based approach to outsourcing arrangements
Profile
- Degree in accounting, finance, economics or equivalent
- Previous experience in Fund Administration
- Excellent interpersonal skills, as this role requires interaction at all levels of the organisation and externally
- Fluency in English is necessary. Other languages such as French and German would be beneficial
- Demonstrates initiative in undertaking all processes for maximum efficiency and client satisfaction
- Technically competent to act as first point of reference for day-to-day client queries, and serve as a liaison to related areas
- Proven aptitude to own problems and confidently make decisions to resolve issues in a risk considered approach
- Strong data analysis skills required
IT Skills
- Excellent desktop, IT and systems skills
- Experience of Neoxam GP3 systemsis advantageous
- Knowledge of Microsoft Excel is essential
Personal Skills
- Demonstrates excellent analytical, consultative, communication and judgment skills
- Ability to work in a structured pattern, setting priorities and meeting deadlines
Offer
We offer a 3 months mission as a consultant in a prestigious leading global financial institution
The AXIS GROUP was established in 1996 and has since been known for its rigorous quality standards in HR Services, this within a number of specific sectors: Insurance, Banking & Finance, Human Resources & Legal.
Our mission: Finding the perfect candidate-employer match within these specific niches. Our focus remains long-term collaboration, with both companies and employees.
Our core values: EXCELLENCE, TEAMWORK, INTEGRITY, PRIDE, PASSION
If you are interested in the position, do not hesitate to apply!