Experienced Epidemiologist specialised in environmental and occupational health (PHD Degree)
Publiée le 23/02/2021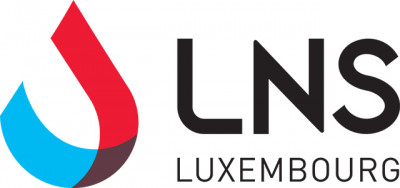 LNS - Laboratoire National de Santé
---
The Laboratoire national de santé (Luxembourg public institution) is recruiting an Experienced epidemiologist specialised in Environmental and Occupational Health (PhD degree) (m/f) for the Department Health Protectionin a full time position (40h/week) with a permanent contract starting at the earliest convenience.
About the Laboratoire national de santé (LNS) and the Department Health Protection
The « Laboratoire national de santé » (LNS) is a public institution under the supervision of the Ministry of Health in Luxembourg. Organised as a multidisciplinary institute and supported by a professional services team, the LNS includes four scientific departments in the fields of medical biology, microbiology, forensic medicine and health protection, in addition to hosting the National Center of Pathology and the National Center of Genetics. The LNS has its new premises in Dudelange, with state of the art, modern infrastructure in line with recent developments in medical sciences. Its objective is to develop scientific and analytical expertise related to the prevention, diagnosis and monitoring of human diseases. Its ultimate mission is to serve patients and citizens and offer excellence in health care.
The Department Health Protection supports public health policy, focusing on food security and environmental pollution, through servicing, expert advice and scientific research. The Department currently consists of two units that are in charge of the laboratory analyses in human food and in environmental and occupational health, respectively. The Department is now setting up a third Unit, Medical Expertise and Data Intelligence. This Unit will foresee in the epidemiological and toxicological expertise in the fields of environmental and occupational health, and this as an added value to the technical laboratory work. You will work under the supervision of the Department head who is a medical doctor specialized in environmental and occupational health and with a PhD in Epidemiology.
JOB DESCRIPTION
As an epidemiologist, you will:
Carry out epidemiological surveys in the fields of environmental and occupational health in Luxembourg. Major part of your work will be focused on indoor pollution as we are in charge of the national surveillance programs authorized by the Ministry of Health;
Conceptualize different types of surveys (cross-sectional, cohort, case-control, case-crossover etc.);
Write the protocols, including the procedures with regard to ethics and data protection to be respected and including the statistical analysis plan;
Develop questionnaires and interviews;
Organize and supervise the collection of the data and the encoding of the data;
Perform the statistical analyses;
Be in charge of the communication of results towards specific target populations (general population as well as patients);
Be in charge of the accreditation and quality management in the new Unit;
Write the scientific publications and disseminate the results on (inter)national seminars and congresses;
Participate in the research projects to support the continuous excellence towards the patients and the population nationally and internationally and set-up project collaborations with public health actors in other countries.
This list of tasks should not be considered exhaustive. Missions may vary depending on the specific needs of the Department.
JOB SPECIFIC SKILLS
PhD Degree in public health, epidemiology, bio-statistics or equivalent is required;
A previous Master degree in in bio-engineering, bio-medical sciences or equivalent formation offering profound insights in the biological and (patho-)physiological processes of the (human) organisms will be considered a great asset;
Proven track in setting up and carrying out different types of epidemiological surveys and reporting on epidemiological surveys in peer-reviewed scientific journals;
Very good knowledge of statistical software (SPSS, R, etc.);
Expertise in GIS software will be considered as an asset;
Perfect fluency in English (oral and written) is required and fluency in French and/or German (oral and written) will be considered an asset.
KEY SKILLS
Strong organizational and analytical skills and structured way of working;
Excellent team working, networking and communication skills;
Result and client oriented mindset;
Excellent scientific reporting skills;
Ability to generate the necessary information from the working context to report to and interact with upper management levels and supporting services.
WE OFFER
A highly competitive salary;
A dynamic unit in full expansion and developing new activities at request of its stakeholders;
An international and multidisciplinary environment;
Continuous training possibilities.
If you meet the above profile requirements and wish to apply, please send your application (CV, letter of intent and copies of your degrees).
Applications will be processed in order of arrival. The utmost confidentiality will be granted to each application.