Infrastructure Engineer (M/F)
Publiée le 09/08/2022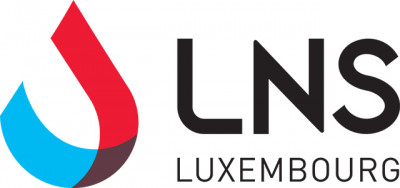 LNS - Laboratoire National de Santé
---
INFRASTRUCTURE ENGINEER (M/F) REF °19200
The Laboratoire national de santé is recruiting a Infrastructure Engineer (M/F) for a full time position (40h/week) with a permanent contract starting at the earliest convenience.
About the Laboratoire national de santé (LNS)
The « Laboratoire national de santé » (LNS) is a public institution under the supervision of the Ministry of Health in Luxembourg. Organised as a multidisciplinary institute and supported by a professional services team, the LNS includes four scientific departments in the fields of medical biology, microbiology, forensic medicine and health protection, in addition to hosting the National Center of Pathology and the National Center of Genetics. The LNS has its new premises in Dudelange, with state of the art, modern infrastructure in line with recent developments in medical sciences. Its objective is to develop scientific and analytical expertise related to the prevention, diagnosis and monitoring of human diseases. Its ultimate mission is to serve patients and citizens and offer excellence in health care.
JOB DESCRIPTION
The LNS IT is actively supporting the scientific teams by providing state of the art systems to support them. We are facing use cases like high definition medical imagery or human genome sequencing that are pretty intensive on resources and require reliant infrastructures. 
We are facing exciting challenges for the short term future:
Storage needs are expected to increase massively (medical imaging, genome sequences, …)
Support complex execution pipelines for medical data processing
We plan to extend our online services API portfolio towards hospitals, laboratories, patients and doctors
We host the National Center for Genetics (NCG) that will need a data management layer on top of the current storage systems
Compliance is key in medical area and we need to keep our systems in line with information security standards
While most of our workload is executed on-premises, we are building an hybrid cloud strategy to integrate external providers like university supercomputers and traditional cloud services providers
The LNS is operating IT systems in-house on the following technology stack:
Server OS: GNU/Linux, Windows Server
Hypervisor level Virtualization: VMWare
Application clusters: Rancher / Kubernetes
Continuous Integration / Deployment on Gitlab CI/CD
Storage: Netapp / Scality S3 Object Storage
Automation: Python / Bash and Ansible
We are connected to Hospitals and other Laboratories through a set of networks providing secure health data exchange streams.
MAIN ACTIVITIES
Involvement in ongoing projects to support Devops practices and extend automation
Implement new architecture and security solutions
Support the monitoring and auditing systems
Plan capacity increase on a yearly basis
Support daily activities of the systems
Maintain regulatory policies and procedures
DESIRED PROFILE
At least a Master's degree in Computer Science
Minimum 3 years of experience in a similar position
Fluency in French or English (written and oral), any other language being an asset
REQUIREMENTS
Ability to analyze needs, troubleshoot and able to work on problem-solving solutions.
Ability to write a technical documentation, followed by projects and operating procedures.
Open mind on new technologies.
You master most of the technologies used in our data centers (see Technical Context)
Strong security awareness.
Rigor, dynamism, organizational capacity and responsiveness.
Customer service: communicating, explaining and maintaining our systems.
Good knowledge of relevant regulations (GDPR, ISO 27001, etc.)
If you meet the above profile requirements and wish to apply, please send your application (CV, letter of intent and copies of your degrees) by clicking on the application button below.
Applications will be processed in order of arrival. The utmost confidentiality will be granted to each application.