Laboratory Technician (m/f)
Publiée le 24/09/2023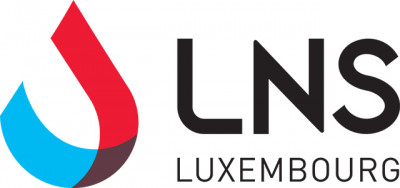 LNS - Laboratoire National de Santé
---
LABORATORY TECHNICIAN (M/F) REF°552
ABOUT THE NATIONAL HEALTH LABORATORY AND THE DEPARTMENT HEALTH PROTECTION
The Laboratoire national de santé ("LNS") is a public institution under the supervision of the Ministry of Health in Luxembourg. Organized as a multidisciplinary institute and supported by a professional services team, the LNS includes four scientific departments in the fields of medical biology, microbiology, forensic medicine and health protection, in addition to hosting the National Center of Pathology and the National Center of Genetics. The LNS has its new premises in Dudelange, with state of the art, modern infrastructure in line with recent developments in medical sciences. Its objective is to develop scientific and analytical expertise related to the prevention, diagnosis and monitoring of human diseases. Its ultimate mission is to serve patients and citizens and offer excellence in health care.
The Department Health Protection supports public health and health care for problems caused or aggravated by the environment, including indoor pollution, the working context, consumer products, food and food contact materials. We fulfill this mission through servicing, expert advice and applied research. Our main stakeholders are the ministries and the hospitals in Luxembourg.
The Department Health Protection hosts three Services:
The Service "Food monitoring" carries out laboratory analyses in analytical chemistry, biochemistry, molecular biology and food microbiology in human food samples (ISO/IEC 17025 accreditation). The Service also provides scientific expertise in these domains. It is the major laboratory ensuring the protection of the human food chain in Luxembourg and takes care of multiple analyses for Saarland;
The Service "Environmental Hygiene and Human Biological Monitoring" carries out chemical laboratory analyses in dust and air samples (ISO/IEC 17025 accreditation) and microbiological analyses in dust, air and surface samples for indoor pollution and occupational hygiene. In parallel, the Service analyses the substances' concentrations directly in the human medical samples (blood, urine, hair,…); known as "human bio-monitoring";
The Service "Medical Expertise and Data Intelligence" hosts the medical, epidemiological and toxicological expertise as well as the European science-policy programs in environmental and occupational health/medicine. The Service supports the Hospital Center Emile Mayrisch (CHEM) in the new discipline of Environmental Medicine/Health in Luxembourg, launched 17 November 2022.
A departmental administrative team and a departmental quality coordination team support the Services and the department head.
It is in this young and dynamic food monitoring team that we are looking for a laboratory technician.
The National Health Laboratory (Public Institute in the Grand Duchy of Luxembourg) is recruiting a Laboratory Technician (Bac 3+) (m/f) for the Food Monitoring Unit of the Department Health Protection, with a fixed-term contract of 18 months in a full-time position (40h/week) starting 1 October 2023.
JOB DESCRIPTION
As laboratory technician, you will help in analysing food and feed samples for mycotoxins, pesticides, additifs and/or contaminants. Therefore, you will:
Perform laboratory analytical work on food and feed samples for chemical analysis, based on chromatography (HPLC-DAD and FLD, UPLC-MS/MS and GC-MS/MS), usingSPE techniques, immuno-affinity, ASE, etc.;
Validate new analytical methods to have them accredited according to the ISO 17025;
Take part in the quality control activities of the laboratory, g. calibrations, metrology, document management ;Participate in the daily maintenances and troubleshooting of the analytical instruments such as HPLC-FLD, UPLC-MS/MS;
Participate in the stock management of reference materials and consumables.
This list of tasks should not be considered exhaustive. Missions may vary depending on the specific needs of the Service or the Department.
JOB SPECIFIC SKILLS: 
A bachelor of science (BAC +3) in chemistry, analytical chemistry, or a related field, with strong experiences in liquid chromatography and mass spectrometry;
Good knowledge of the standard ISO 17025 and preferentially working experience in an accredited laboratory (ISO 17025 or 15189);
Good computer knowledge including mastery of the Office pack and software such as OpenLab, Empower, Chemstation, Masslynx, or Masshunter;
Polyvalence on other analytical techniques (e.g. ELISA) will be considered as an asset;
Fluency in French and English (oral and written). German and/or Luxembourgish will be considered as an asset.
KEY SKILLS:
Strong organizational skills and structured way of working;
Ability to work autonomously and in a team;
Good communication skills and flexibility;
Taking of ownership for your work and taking of initiatives.
 WE OFFER:
A highly competitive salary;
A dynamic department in full expansion and developing new activities at request of its stakeholders;
An international and multidisciplinary environment ;
Continuous training possibilities.
If you meet the above profile requirements and wish to apply, please send your application (CV, letter of intent and copies of your degrees) via our recruitment website: https://lns.lu/en/jobs/
The applications will be processed in order of arrival. The utmost confidentiality will be granted for each application.
At the final stages of the recruitment process, the successful candidate will be asked to provide supporting documentation such as, copies of diplomas and certificates of employment. An official criminal record (bulletin no.3) will also be required for consultation purpose.