Multilingual secretary
Publiée le 24/03/2021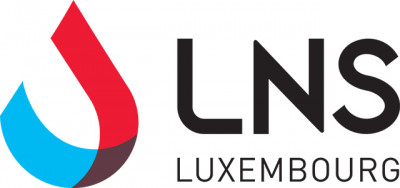 LNS - Laboratoire National de Santé
---
MULTILINGUAL SECRETARY (M/F) - FULL TIME – 9 MONTH CONTRACT CDD
The Laboratoire national de santé (Luxembourg public institution) is recruiting for a full time role and for a temporary (CDD) 12 month contract a secretary (m/f) in the National Center of Genetics, with the possibility of a undetermined duration contract afterwards
About the LNS
The "Laboratoire national de santé" (LNS) is a public institution under the supervision of the ministry of Health in Luxembourg. Organised as a multidisciplinary institute and supported by a professional services team, the LNS includes four scientific departments in the fields of medical biology, microbiology, forensic medicine and health protection, in addition to hosting the National Center of Pathology and the National Center of Genetics.
The LNS has its new premises in Dudelange, with state of the art, modern infrastructure in line with recent developments in medical sciences.
Its objective is to develop scientific and analytical expertise related to the prevention, diagnosis and monitoring of human diseases. Its ultimate mission is to serve patients and citizens and offer excellence in health care.
The National Center of Genetics (NCG) is responsible for all aspects of human genetic related health care in Luxembourg and works in close collaboration with hospitals and clinical partners. We offer genetic counselling and diagnostic genetic testing for a wide range of indications of human genetics. We are equipped with a state-of-the-art laboratory. We offer the unique possibility to be involved in Luxembourg`s national strategy to develop clinical genetics, to expand clinical and diagnostic activities, to promote research activities, and to take part in national and international networks and programs such as the "Plan national maladies rares 2018-2022".
MAIN ACTIVITIES
We are looking for a competent and motivated secretary to support our clinical genetics team. We are looking for a professional with great communication, organizational, and multitasking abilities. If you are a team player, cool under pressure, a quick learner, and customer-service focused, this position could be a good fit for you!
You will be responsible of organizing and maintaining the daily schedule of the clinical genetic service, communicate with patients and medical professionals, and writing letters and reports. In particular you will be:
Receiving patients at the front desk
Schedule patient appointments and follow-ups
Handle phone calls, mails, and faxes
Maintain patient records and filing, enter and verify patient information into our system
Preparing and writing correspondence and medical reports, transcribing dictation
Sending samples
Maintain office supplies inventory, ensure reception area and counselling rooms is clean and well-stocked
Other administrative and clerical duties as assigned
REQUIRED QUALIFICATION AND SKILLS
Holding at least a high school diploma or equivalent (Abitur, abgeschlossene Berufsausbildung, BAC, CESS, DT, DAP, etc.)
Preferred: experience as secretary or similar administrative role of at least 3 years. Experience in a hospital, clinical or laboratory would be considered an advantage
Excellent typing and computer skills; proficiency in MS Office tools, particularly Excel, Word and Outlook
Fluency in French and English or French and German is essential, additional languages would be an advantage
People-person, warm and cheerful
Excellent verbal and written communication skills
Organized, good with details and thoroughly, also under stress
Flexibility to work overtime as required by workload and/or unforeseen circumstances
Sense of responsibility, integrity and confidentiality