Doctoral researcher Business / Human rights
Publiée le 02/10/2023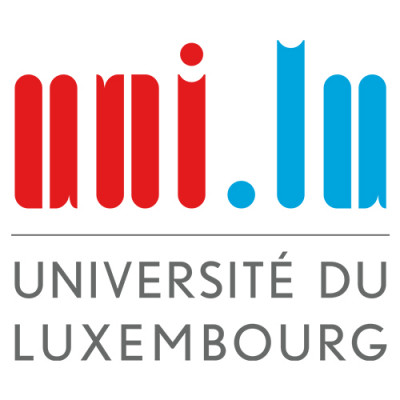 Université du Luxembourg
---
Doctoral researcher (PhD) to undertake research on the topic of 'Business and Human rights'
The Department of Economics and Management of the Faculty of Law, Economics and Finance of the University of Luxembourg is looking for a PhD candidate to conduct research in Business and Human rights.
The doctoral candidate will undertake primary research and theoretical analysis of the ways in which some business and industry segments are responding with particular strategies and solutions to the violation of human rights experienced through labour exploitation, modern slavery and human trafficking. This topic is central to Goal 8 of the United Nations Sustainability Development Goals which makes explicit the need for 'sustained, inclusive and sustainable economic growth, full and productive employment and decent work for all'.
The student is expected to carry out research in the business and management field on a topic that critically evaluates how businesses are responding to these violations and building strategies to detect or prevent modern slavery and/or enable the rehabilitation of victims. The student will gather empirical material, policy reports and academic literature on an industry context, set of organizations or group of businesses (, entrepreneurial ventures, not for profit firms, private firms, family firms, social/ hybrid or non-governmental organizations), who are building responsible management structures and strategies to address this societal problem in their organisation(s), sector, supply chain/value chain, and/or labour chains.
The student is required to have an understanding of, and be willing to, specialize in qualitative research methodologies that involve some of the following: discourse analysis, life stories, narrative, semiotics, conversation analysis, content and text based analysis, ethnography, participant observation, hermeneutics, ethnomethodology, grounded theory, case study work which, amongst other things, emphasis contextual sensitivity, ethical issues, holistic perspectives and understandings not as static entities but of organizational phenomena 'in process'.
Your role
The doctoral work and training will be undertaken in Luxembourg at the University of Luxembourg but the project is co-supervised with Professor Alexander Trautrims of the Rights Lab, University of Nottingham, United Kingdom. Some research visits to the Rights Lab of Nottingham University will be possible
The doctoral researcher is expected to contribute to research projects in the area of organizational responsibilities towards human rights violations; discourses of modern slavery and their meaning/relevance for organizational research; strategic responses to these violations and/or the laws and institutional developments related to Business and Human Rights; new organizational forms being created in the anti-slavery space
The candidate is expected to have an interest in organization theory from the point of view of entrepreneurship, business ethics, innovation, business strategy, corporate social responsibility and/or sustainability
It is also an asset if the candidate can demonstrate in their motivation letter an interest in relating to theories and concepts in one (or some) of the following discipline or thematic areas: sociology, social or literary theory, linguistics or semiotics, post or de-colonial theory, race issues, human rights, diversity, social integration, activism and/or social movements
It is also essential that the candidate is interested in methodologies that utilize text-based analysis involving software to undertake content or interpretivist analysis
The candidate's main task will be to prepare a doctoral thesis in the field of management, entrepreneurship or innovation, under the supervision of both Professor Denise Fletcher and Professor Alexander Trautrims at the University of Nottingham
The candidate will contribute to the teaching of classes ranging from one to three hours per week, of small group teachings and tutorials at the Faculty of Law, Economics and Management at the University of Luxembourg
Qualifications...
Master's degree in business, management, entrepreneurship, business ethics, innovation, business strategy, corporate social responsibility and/or sustainability
A first degree in management, business administration, or industrial relations
It is also advantageous if the student has an interest/or work experience in sociology, social theory, linguistics or semiotics, political economy, post or de-colonial theory, race issues, human rights, diversity, social integration, activism and/or social movements
Have the linguistic skills to evolve in a multilingual environment; fluency in English (minimum level IELTs for non- native English speakers); and a good understanding of a second language ( or German) will be considered an advantage
Applications are welcome from survivors of modern slavery and/or trafficking
In Short...
Contract Type: Fixed Term Contract 36 Month (extendable to 48 months if required)
Work Hours: Full Time Hours per Week
Location: Kirchberg
Employee and student status
Job Reference: UOL05977
The yearly gross salary for every PhD at the UL is EUR 39953 (full time)
In particular, we offer:
Regular personal exchanges with the supervisor and the members of the thesis committee, and a high quality research environment provided by the Doctoral School of Economics and Management; and the Rights Lab of Nottingham University
An exciting international and multilingual research environment and the possibility to work within a research team focused on enforcement in multi-level regulatory systems
Personal workspace
Travel opportunities for training and learning
About us...
The University of Luxembourg is an international research university with a distinctly multilingual and interdisciplinary character. The University was founded in 2003 and counts more than 6,700 students and more than 2,000 employees from around the world. The University's faculties and interdisciplinary centres focus on research in the areas of Computer Science and ICT Security, Materials Science, European and International Law, Finance and Financial Innovation, Education, Contemporary and Digital History. In addition, the University focuses on cross-disciplinary research in the areas of Data Modelling and Simulation as well as Health and System Biomedicine. Times Higher Education ranks the University of Luxembourg #3 worldwide for its "international outlook," #20 in the Young University Ranking 2021 and among the top 250 universities worldwide.
The Faculty of Law, Economics and Finance offers three Bachelor programmes, four Master programmes of Management and Economics and six Masters of Laws (), as well as several continuing education courses. It also includes the Doctoral School in Law and the Doctoral School in Economics and Finance. Around 2,500 students from 90 different nationalities are enrolled at the Faculty. Academic staff from 18 different nationalities teach at the Faculty, supported by practitioners from the field, visiting scholars and guest professors. Rooted in Luxembourg but with a European and international outlook, the Faculty counts three departments:
Department of Law
Department of Economics and Management (DEM)
Department of Finance
Teaching and research benefit from the proximity of the European institutions, Luxembourg's world-class financial centre ranked second in the world in investment fund asset domicile, and its vibrant business community. Institutional and private sector partnerships, sponsored Chairs, and a growing network of international partner universities make the FDEF a vibrant academic hub within the University at the heart of Europe.