Doctoral Researcher in Psychology
Publiée le 02/10/2023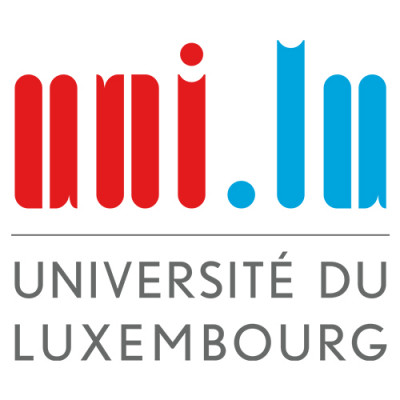 Université du Luxembourg
---
Doctoral Researcher in Psychology
The University of Luxembourg is an international research university with a distinctly multilingual and interdisciplinary character. The University was founded in 2003 and counts more than 6,700 students and more than 2,000 employees from around the world. The University's faculties and interdisciplinary centres focus on research in the areas of Computer Science and ICT Security, Materials Science, European and International Law, Finance and Financial Innovation, Education, Contemporary and Digital History. In addition, the University focuses on cross-disciplinary research in the areas of Data Modelling and Simulation as well as Health and System Biomedicine. Times Higher Education ranks the University of Luxembourg #3 worldwide for its "international outlook," #20 in the Young University Ranking 2021 and among the top 250 universities worldwide. 
The Faculty of Humanities, Education and Social Sciences (FHSE) brings together expertise from the humanities, linguistics, cognitive sciences, social and educational sciences. People from across 20 disciplines are working within the Faculty. Along with the disciplinary approach a very ambitious interdisciplinary research culture has been developed.


Your Role...
The University of Luxembourg invites applications for the following vacancy in its Luxembourg Centre for Educational Testing (LUCET) at the Faculty of Humanities, Education and Social Sciences (FHSE).
The doctoral researcher will conduct research under the guidance of a supervisory team including local and international experts, with the aim of studying towards a doctoral degree (cumulative; i.e., based on peer-reviewed publications) in Psychology. The doctoral researcher will develop a test battery to evaluate language development and diagnose specific language disorders in Luxembourgish adapted to the linguistically heterogenous Luxembourgish school context (i.e. diverse language and cultural backgrounds). In close collaboration with the national competence center "Centre de Logopédie", the doctoral researcher will develop a new testing battery in Luxembourgish to be used for diagnostic screening purposes for children (age 5 to 6). This PhD project is embedded in a larger project concerning language test development for children in Cycle 1 (Kindergarten). The PhD candidate will be part of the LUCET diagnostic test development team.
The doctoral researcher will review research on specific learning disorders in the area of reading/writing as well as existing assessment tools. The following general research tasks are included in the responsibilities of the doctoral researcher:
apply state-of-the-art research techniques and psychometric methods
develop a new diagnostic assessment battery
evaluate the psychometric qualities of the new tool
(co-)author peer-reviewed scientific publications and present research outcomes at international conferences
contribute to and support (on-going and future) research projects within LUCET


What we expect from you…
Master in psychology, linguistics, Luxembourgish linguistics or education
Competence in psychometrics and psycholinguistics
Research or professional experience in the fields of educational or psychological assessment is a plus
Excellent oral Luxembourgish language skills are required, good written competences in Luxembourgish are an asset
Very good oral and written competences in English,
Motivation to work with children in schools (primary education)
Ability to work in an interdisciplinary and multicultural team
In Short...
Contract Type: Fixed Term Contract 36 Month (extendable up to 48 months if required)
Work Hours: Full Time 40.0 Hours per Week
Employee and student status
Location: Belval
Job Reference: UOL05818
The yearly gross salary for every PhD at the UL is EUR 39953 (full time)


Here's what awaits you at the University
Multilingual and international character. Modern institution with a personal atmosphere. Staff coming from 90 countries. Member of the "University of the Greater Region" (UniGR). 
A modern and dynamic university. High-quality equipment. Close ties to the business world and to the Luxembourg labour market. A unique urban site with excellent infrastructure.
A partner for society and industry. Cooperation with European institutions, innovative companies, the Financial Centre and with numerous non-academic partners such as ministries, local governments, associations, NGOs …