Post-doctoral position Economic Geography
Publiée le 02/10/2023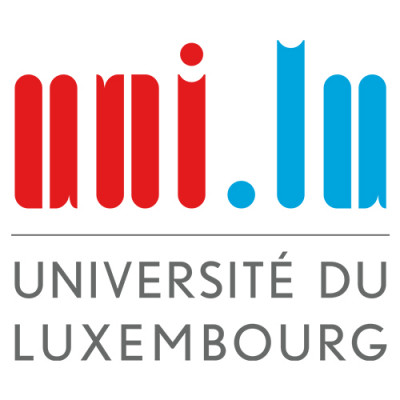 Université du Luxembourg
---
Post-doctoral position in Economic Geography
The University of Luxembourg is an international research university with a distinctly multilingual and interdisciplinary character. The University was founded in 2003 and counts more than 6,700 students and more than 2,000 employees from around the world. The University's faculties and interdisciplinary centres focus on research in the areas of Computer Science and ICT Security, Materials Science, European and International Law, Finance and Financial Innovation, Education, Contemporary and Digital History. In addition, the University focuses on cross-disciplinary research in the areas of Data Modelling and Simulation as well as Health and System Biomedicine. Times Higher Education ranks the University of Luxembourg #3 worldwide for its "international outlook," #20 in the Young University Ranking 2021 and among the top 250 universities worldwide. 
The Faculty of Humanities, Education and Social Sciences (FHSE) brings together expertise from the humanities, linguistics, cognitive sciences, social and educational sciences. People from across 20 disciplines are working within the Faculty. Along with the disciplinary approach a very ambitious interdisciplinary research culture has been developed.
The faculty's research and teaching focuses on social, economic, political and educational issues with the common goal of contributing to an inclusive, open and resourceful society. The FHSE offers six Bachelor and twenty Master degrees and a doctoral school providing students with the necessary knowledge and high-qualified skills to succeed in their future career.


Your Role...
The post-doctoral researcher will be member of the Department of Geography and Spatial Planning.
The researcher will be doing research in the field of environmental economic geography, preferably with a focus on degrowth transitions and alternative economies. The candidate is expected to initiate/participate in the preparation of grant proposals, contribute to conceptual and empirical publications, and engage in international research endeavours. Teaching at the PhD and MA level may include theoretical and methodological contributions.
What we expect from you…
PhD in economic geography with an empirical orientation in the field of environmental economic geography, sustainability transitions, degrowth research or related fields.
Conceptual understanding of contemporary approaches in economic geography.
Very good knowledge and experience in qualitative research methodology.
Excellent skills in two of the following languages: English, French, German. The ability to understand the third language is desired.
Ability to work in a multilingual team.


In Short...
Contract Type: Fixed Term Contract 24 Month
Work Hours: Full Time 40.0 Hours per Week
Location: Belval
Internal Title: Postdoctoral researcher
Job Reference: UOL05888
The yearly gross salary for every Postdoctoral Researcher at the UL is EUR 81072 (full time)


Here's what awaits you at the University
Multilingual and international character. Modern institution with a personal atmosphere. Staff coming from 90 countries. Member of the "University of the Greater Region" (UniGR).
A modern and dynamic university. High-quality equipment. Close ties to the business world and to the Luxembourg labour market. A unique urban site with excellent infrastructure.
A partner for society and industry. Cooperation with European institutions, innovative companies, the Financial Centre and with numerous non-academic partners such as ministries, local governments, associations, NGOs …
Working in an inspiring international environment
Innovative research endeavours 
Fruitful interdisciplinary exchange within the social sciences and humanities