Communications Officer - Specialised in content and web
Expirée
Publiée le 01/09/2023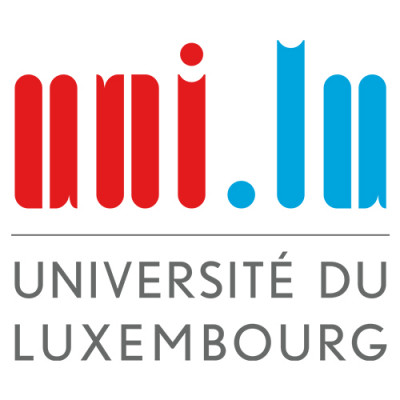 Université du Luxembourg
---
About the SnT...
SnT is a leading international research and innovation centre in secure, reliable and trustworthy ICT systems and services. We play an instrumental role in Luxembourg by fueling innovation through research partnerships with industry, boosting R&D investments leading to economic growth, and attracting highly qualified talent.
We're looking for people driven by excellence, excited about innovation, and looking to make a difference. If this sounds like you, you've come to the right place!
Your Role...
The communications officer will strive to research and write compelling stories, as well as be the centre's project lead for the recent website launch. He/she supports the centre's comms team by working directly with researchers and management to create content and guide the web project.
To this end, the communications officer will cooperate and collaborate with colleagues across the university to produce clear, accurate and engaging content to maximise the exposure of the centre's research.
More precisely, you will:
Support the centre's content creation process: identify and research topics that are relevant to various audiences (external and internal), reach out to stakeholders, write and edit web and print content. This can take the form of blog posts, press releases and pitches, invitations, speeches, video scripts, entire campaigns, event promotional content and programmes, PowerPoint presentations, intranet content, etc. (this list is not exhaustive)
Be the project lead and main editor and for all the centre's web pages as part of the recent website launch. This involves participating in website project meetings, acting as the touch point for the project for SnT researchers and management, preparing content for structural web pages, and training stakeholders on the CMS
Develop and maintain an understanding of the needs and expectations of stakeholders including researchers, prospective staff, industry partners and funding bodies
Provide expert advice and/or support on communication matters to internal parties
Support the team's broad range of activities where necessary, including video production, photography direction, social media posting, and event organisation support
Perform various administrative tasks as required
Liaise with other departments, entities, or externals where necessary
This is a communications team that is in flux and is looking for extra support, so flexibility from the candidate will be important, and will be offered in return.
Your Profile...
Excellent level in English
Proven experience in PR, copywriting, content marketing, web projects, or communications (5 years or more experience is an advantage, but not required)
University degree in a relevant subject such as Communications, English Lit, Journalism, Marketing. A Masters degree is an advantage. Alternatively: BA/MA in computer science/engineering with a professional background in marketing or communications
Understanding of IT topics and the technology landscape
Storytelling and SEO expertise
Strong understanding of diverse communications tools and formats (ex: CMS, press, posters, video, social media, etc.)
Big picture thinking: linking content production to the greater content strategy, assessing project impacts both internally and externally, managing the needs of a broad range of stakeholders (scientific, industry, government, media, public)
Perfect time-management skills, ability to work under pressure, empathy skills, and a sense of humour
Would be considered as advantage:
Proficient in Wordpress, Adobe Indesign & Photoshop, as well as the Microsoft Office suite of solutions
IT/tech literate: Knowledge of recording equipment and streaming platforms
German/French/Luxembourgish are considered an advantage
Experience working in the tech industry
Here's what awaits you at SnT...
Exciting infrastructures and unique labs. At SnT's two campuses, our researchers can take a walk on the moon at the LunaLab, build a nanosatellite, or help make autonomous vehicles even better
The right place for IMPACT. SnT researchers engage in demand-driven projects. Through our Partnership Programme, we work on projects with more than 55 industry partners
Be part of a multicultural family. At SnT we have more than 60 nationalities. Throughout the year, we organise team-building events, networking activities and more
Flexibility – this role would ideally be full-time, but reduced hours are possible
In Short...
Contract Type: Fixed-term contract (until May 2024)
Work Hours: Full time or part-time (to be discussed)
Location: Kirchberg
Internal Title: Communication officer
Job Reference: UOL05966
How to apply...
Applications should include:
Curriculum Vitae with links to professional web platfroms (LinkedIn, Medium, blog)
Cover letter
All qualified individuals are encouraged to apply.
Early application is highly encouraged, as the applications will be processed upon reception. Please apply ONLINE formally through the HR system. Applications by Email will not be considered.
The University of Luxembourg embraces inclusion and diversity as key values. We are fully committed to removing any discriminatory barrier related to gender, and not only, in recruitment and career progression of our staff.
About the University of Luxembourg...
University of Luxembourg is an international research university with a distinctly multilingual and interdisciplinary character. The University was founded in 2003 and counts more than 6,700 students and more than 2,000 employees from around the world. The University's faculties and interdisciplinary centres focus on research in the areas of Computer Science and ICT Security, Materials Science, European and International Law, Finance and Financial Innovation, Education, Contemporary and Digital History. In addition, the University focuses on cross-disciplinary research in the areas of Data Modelling and Simulation as well as Health and System Biomedicine. Times Higher Education ranks the University of Luxembourg #3 worldwide for its "international outlook," #20 in the Young University Ranking 2021 and among the top 250 universities worldwide.