Research and Development Specialist / Data management software (iRODS)
Publiée le 05/12/2023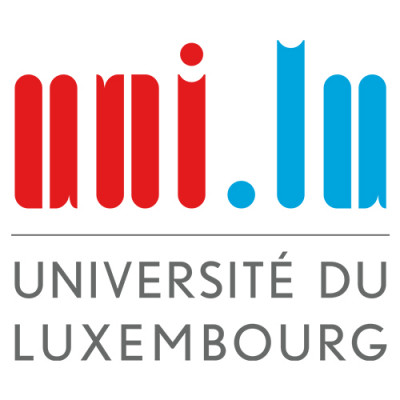 Université du Luxembourg
---
Research and Development Specialist / Data management software (iRODS)
About us...
The Luxembourg Centre for Systems Biomedicine (LCSB) is an interdisciplinary research centre of the University of Luxembourg. We conduct fundamental and translational research in the field of Systems Biology and Biomedicine – in the lab, in the clinic and in silico. We focus on neurodegenerative processes and are especially interested in Alzheimer's and Parkinson's disease and their contributing factors.
The LCSB recruits talented scientists from various disciplines: computer scientists, mathematicians, biologists, chemists, engineers, physicists and clinicians from more than 50 countries currently work at the LCSB. We excel because we are truly interdisciplinary and together we contribute to science and society.
As a pioneer in its field, the LCSB manages high amounts of data and provides various management services enabling fast scientific advancement in the data driven era. We are looking for a motivated DevOps engineer to work on solutions for efficient and secure storage, management and sharing of data and metadata during all phases of data lifecycle. The main challenge will be the integration and maintenance of dedicated open-source data management software in the current infrastructure enabling data virtualization, discovery, workflow automation and secure collaboration.
Your Role...
The hired candidate is expected to participate in the design and development of the solution in close collaboration with system administrators and Responsible Reproducible Research (R3) team. The candidate will be supported in further skill development based on the requirements of adopted solutions.
Your main tasks will be to
Deploy, integrate and maintain the open-source data management software iRODS (Integrated Rule-Oriented Data System) within the current LCSB infrastructure
Link existing tools while ensuring security and compliance to data protection standards (authentication, encryption, key management, logging)
Propose creative and practical solutions to simplify and automate processes
Use standard DevSecOps practices for continuous integration and deployment of the solution
Write and maintaining formal documentation for technical procedures
Support colleagues in implementation of data management policies
Join the established iRODS community and attend conferences and training events to support your continuous skill development and improvement
Contribute to research and developments towards novel IT solutions in research data management, research reproducibility and data protection.
Support the staff by engaging into periodic trainings on iRODS usage and capabilities
What we expect from you…
Master's degree or equivalent in computer science, engineering, data science, or another field but with equivalent and proven experience.
Any higher degree is considered an advantage.
Sound knowledge of Python
Proven experience with UNIX / Linux OS administration
Experience with a tool for provisioning, orchestration, building and deployment of software applications (e.g., Ansible, Docker, Vagrant) is desired
Experience with software testing (unit, integration, e2e) is considered an asset
Experience of the source code control process using tools (e.g., git) and continuous integration and deployment
Fluency in oral and written English.
Strong problem-solving mindset.
An enthusiastic and motivated team player. Autonomous, dynamic, and curious.
Willingness to learn and ability to adapt
In Short...
Contract type: Fixed Term Contract 24 Month
Work hours: Full Time 40.0 Hours per Week
Location: Belval
Internal title: Research and development specialist
Job reference: UOL05792
How to apply...
Applications (in English) should contain the following documents:
A detailed curriculum vitae (CV).
A cover letter describing previous project experience (if any) and future interests.
List of publications, data, infrastructure, software, or other projects
Description of past experience and future interests
The name and addresses of three referees (if available)
Online applications should be addressed to: Prof. Dr. Reinhard Schneider, Head of the Bioinformatics Core Facility and Head of the ELIXIR-Luxembourg Node. Applications by email will not be considered.
The University of Luxembourg embraces inclusion and diversity as key values. We are fully committed to removing any discriminatory barrier related to gender, and not only, in recruitment and career progression of our staff.
In return you will get…

Multilingual and international character. Modern institution with a personal atmosphere. Staff coming from 90 countries. Member of the "University of the Greater Region" (UniGR)
A modern and dynamic university. High-quality equipment. Close ties to the business world and to the Luxembourg labour market. A unique urban site with excellent infrastructure
A partner for society and industry. Cooperation with European institutions, innovative companies, the Financial Centre and with numerous non-academic partners such as ministries, local governments, associations, NGOs …
Participate in the building of state-of-the-art translational medicine platform to support clinical projects from national, EU and beyond
An opportunity to join the fast-growing Bioinformatics Core Facility group headed by Prof. Dr. Reinhard Schneider