Safety officer in Biomedicine (m/f)
Expirée
Publiée le 05/03/2023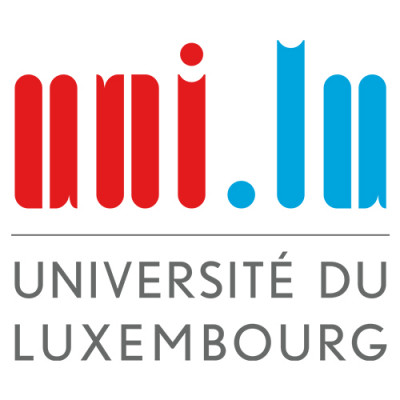 Université du Luxembourg
---
The University | About us...
The University of Luxembourg is an international research university with a distinctly multilingual and interdisciplinary character.
The University was founded in 2003 and counts more than 6,700 students and more than 2,000 employees from around the world. The University focuses among others on cross-disciplinary research in the areas of Data Modelling and Simulation as well as Health and System Biomedicine. Times Higher Education ranks the University of Luxembourg #3 worldwide for its "international outlook," #20 in the Young University Ranking 2021 and among the top 250 universities worldwide.
Within the University, the Luxembourg Centre for Systems Biomedicine (LCSB) is a highly interdisciplinary research centre (IC), integrating experimental biology and computational biology approaches in order to develop the foundation of a future predictive, preventive and personalized medicine.
Your Role...
Mission:
The new team member will be responsible for the laboratory specific risk (chemical, physical, biological) prevention, mitigation, reduction and management to enable research activities. The primary objective is to ensure a safe and efficient lab environment to the researchers and laboratory staff at the LCSB. To that end, the principal functions include designing and implementation of safety processes and policies, in compliance with internal guidelines and relevant legislation. All activities should be carried out in close and trustful collaboration with the researchers, lab staff and support team of LCSB, as well as with the Safety and Security team of the University's central administration.
Your Role...
Responsibilities of the Safety officer will typically include, but are not limited to, the following:
Development and deployment of laboratory safety risk management, policy, procedures, protocols, dashboards and tools in alignment with the LCSB management and central safety team
Daily risk assessment and management including a clear communication and appropriate action
Ensure compliance with the University's workplace accident prevention policy
Elaborate and update Standard Operating Procedures (SOPs); approve SOPs written by safety colleagues and LCSB staff members and contribute to University initiatives
Perform regular inspections to ensure that laboratory standards are applied; participate in investigation and incident /emergency management. Implementation of appropriate mitigation actions
Closely collaboration with the LCSB support team, University's Safety and Security team, and other central services to provide an efficient and safe working environment in the lab
Enforcement of safety and safety related quality practices and awareness among staff, through proper communication and training activities
Develop safety trainings and ensure the training organization / training records
What we expect from you…
Proven experience -more than 5 years- in a laboratory (preferably in a research one) with a strong interest in safety
Master's degree in science or equivalent educational background, with a good knowledge in biology and chemistry
Completed training as Designated worker (Travailleur désigné) would be considered as an asset
Experience in risk management and assessment
Excellent writing skills to develop a broad range of quality/safety documents, including official authorizations
Very good communication skills with the ability to present and explain health and safety topics to the researchers and lab staff
Team player with a very collaborative approach, and relationship management skills
Fluency in English and a good level in French (speaking and writing); German and/or Luxembourgish are considered as an advantage
Very good organizational skills
Computer literacy with proficiency in Microsoft Office
In Short...
Contract Type: Permanent
Work Hours: Full Time
Location: Belval
Job Reference: UOL05554
How to apply...
Applications should be submitted online and include:
Curriculum Vitae
Cover letter
Early application is highly encouraged, as the applications will be processed upon reception. Please apply formally through the HR system. Applications by email will not be considered.
The University of Luxembourg embraces inclusion and diversity as key values. We are fully committed to removing any discriminatory barrier related to gender, and not only, in recruitment and career progression of our staff.
In return you will get…
Multilingual and international character. Modern institution with a personal atmosphere. Staff coming from 90 countries. Member of the "University of the Greater Region" (UniGR). 
A modern and dynamic university. High-quality equipment. Close ties to the business world and to the Luxembourg labour market. A unique urban site with excellent infrastructure.
A partner for society and industry. Cooperation with European institutions, innovative companies, the Financial Centre and with numerous non-academic partners such as ministries, local governments, associations, NGOs …