Technology Transfer Officer in Space Systems
Publiée le 02/10/2023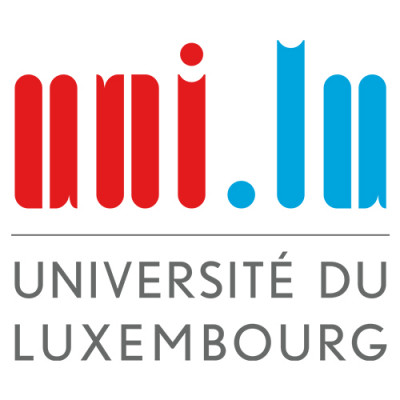 Université du Luxembourg
---
About the SnT...
SnT is a leading international research and innovation centre in secure, reliable and trustworthy ICT systems and services. We play an instrumental role in Luxembourg by fueling innovation through research partnerships with industry, boosting R&D investments leading to economic growth, and attracting highly qualified talent.
We're looking for people driven by excellence, excited about innovation, and looking to make a difference. If this sounds like you, you've come to the right place!
Your Role...
The Technology Transfer Officer will be part of a multidisciplinary team at the SnT and will report to its Head of TTO. The main tasks of this position include:
Working in tight collaboration with SnT research teams' in the Space Sector
Leading market intelligence and trends scouting relevant to space sector and SnT research teams' expertise, consolidate insights in regular reporting to fuel demand-driven applications, keeping track record of key players across all the space value chain
Analyzing the marketing needs to promote SnT Space technical offerings, managing IP marketing activities (drafting descriptions, maintaining IP portfolio portals)
Generating new leads for space-oriented research projects with a strong commercial impact
Liaising with Business Development staff to coordinate industry reach out efforts,
Liaising with IP staff to identify possible routes of commercialization of research results
assisting in IP licensing, providing necessary input for IP valuations and terms,
Seeking other possibilities of commercial exploitation of SnT Space facilities and identifying new business opportunities
assisting in lab access to externals, structuring commercial offering to companies,
ensuring professional level of communication of each commercial lead, IP negotiation, licensing or assignment and post-deal contact
raising awareness among researchers of SnT about new opportunities in applying research to market needs
The candidate will tightly collaborate with the colleagues of SnT in charge of IP management, partnerships, project coordination, legal advisory as well as with other units from the University, particularly the University Partnership, Knowledge and Technology Transfer Office.
Your Profile...
Space engineering, Space Systems, Computer Science or similar technical or engineering background
Solid experience in innovation management and business development in Space Sector
Strong network of contacts across the industry value chain in relation to SnT Space Strategic Research Area
Have a passion for technology and innovation
Professional attitude in building trusted business relations
Easily communicates with scientists, understands objectives of different stakeholders in the technology transfer process
Demonstrate solid experience in bringing research results to the market
Business experience in the fields of ICT and digital services in general and particularly in telecom, cybersecurity, data analytics, artificial intelligence, robotics or other areas relevant in the SnT research application areas
Have the ability to quick start and self-manage
Have the excellent skills needed in technology and business development
Excellent working proficiency in English. German or French are considered a plus
Here's what awaits you at SnT...
Exciting infrastructures and unique labs. At SnT's two campuses, our researchers can take a walk on the moon at the LunaLab, build a nanosatellite, or help make autonomous vehicles even better
The right place for IMPACT. SnT researchers engage in demand-driven projects. Through our Partnership Programme, we work on projects with more than 55 industry partners
Be part of a multicultural family. At SnT we have more than 60 nationalities. Throughout the year, we organise team-building events, networking activities and more
In Short...
Contract Type: Fixed Term Contract 24 Month
Work Hours: Full Time 40.0 Hours per Week
Location: Kirchberg
Internal Title: Technology transfer officer
Job Reference: UOL05976
How to apply...
Applications should include:
Curriculum Vitae
Cover letter
All qualified individuals are encouraged to apply.
Early application is highly encouraged, as the applications will be processed upon reception. Please apply ONLINE formally through the HR system. Applications by Email will not be considered.
The University of Luxembourg embraces inclusion and diversity as key values. We are fully committed to removing any discriminatory barrier related to gender, and not only, in recruitment and career progression of our staff.
About the University of Luxembourg...
University of Luxembourg is an international research university with a distinctly multilingual and interdisciplinary character. The University was founded in 2003 and counts more than 6,700 students and more than 2,000 employees from around the world. The University's faculties and interdisciplinary centres focus on research in the areas of Computer Science and ICT Security, Materials Science, European and International Law, Finance and Financial Innovation, Education, Contemporary and Digital History. In addition, the University focuses on cross-disciplinary research in the areas of Data Modelling and Simulation as well as Health and System Biomedicine. Times Higher Education ranks the University of Luxembourg #3 worldwide for its "international outlook," #20 in the Young University Ranking 2021 and among the top 250 universities worldwide.