Research Scientists in Finance
Publiée le 09/09/2022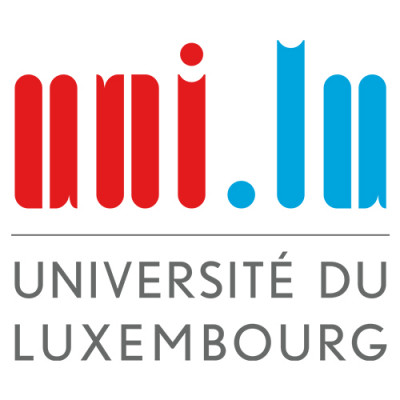 ---
Expérience professionnelle
Research Scientists in Finance
The Department of Finance of the Faculty of Law, Economics, and Finance is searching for two research scientists with a strong focus on teaching and outreach in finance and, in particular, in Asset Management, Financial institutions (banking, central banking, insurances), or Data science with applications to finance.
Your Role...
The goal of the Research Scientist is to contribute to our teaching offerings and to build up/maintain a bridge between academic excellence and industry relevance.
You will engage in the teaching activities of the department, both in Bachelor/Master programs and in life-long learning activities. You are expected to teach a broad range of finance topics with a specific focus on Asset Management, Financial institutions, or Data science. You will also contribute to the development of new programs that cater to the needs of the students and the financial industry in Luxembourg
You will be the content oriented link between the academic finance profession and the financial industry, financial regulators, and national and supranational institutions. You will boost scientific knowledge dissemination and diffusion related to academic research and teaching through organizing academia-meets-industry events, life-long learning activities, and social media. You can also conduct your own research in Asset Management and/or Sustainable Finance, and identify, apply for, and manage research funding.
You will be reporting to the head of the Department of Finance. You will also closely collaborate with the directors of our various teaching programs and with the department's outreach officer who coordinates the relations with the Financial Markets.
Qualifications...
You have a PhD in finance or economics and you developed an interest in asset management, institutions or data science.
Proven teaching ability and experience.
Demonstrated excellence in designing and developing research projects and educational programs.
You have work experience in academia and the industry or you have worked in an academic environment with a focus on outreach activities (organizing industry-oriented teaching programs, PPP research projects, or outreach events).
Proven knowledge of both qualitative and quantitative research methods.
Demonstrated excellence of organisational and management skills.
Willingness to work in an inter-cultural and international environment.
Proficiency in English, and in German and/or French.
In Short...
Number of positions: 2
Contract Type: Fixed Term Contract of 24 months 
Work Hours: Full-time, 40h/week
Location: Kirchberg, Luxembourg city
Job Reference: UOL05031
In particular, we offer:
A competitive salary
An exciting international and multilingual research and industry environment
Personal work space at the University
Gender-friendly workplace