Systems Engineer
Publiée le 09/09/2022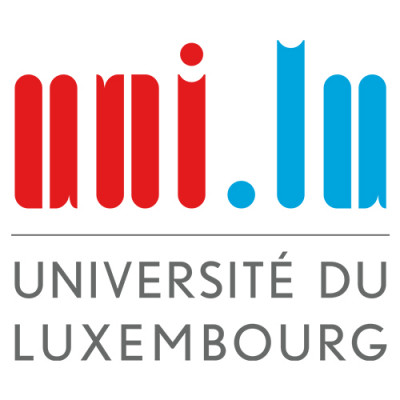 ---
Expérience professionnelle
Systems Engineer
The University of Luxembourg is an international research university with a distinctly multilingual and interdisciplinary character. The University was founded in 2003 and counts more than 6,700 students and more than 2,000 employees from around the world. The University's faculties and interdisciplinary centres ;focus on research in the areas of Computer Science and ICT Security, Materials Science, European and International Law, Finance and Financial Innovation, Education, Contemporary and Digital History. In addition, the University focuses on cross-disciplinary research in the areas of Data Modelling and Simulation as well as Health and System Biomedicine. Times Higher Education ranks the University of Luxembourg #3 worldwide for its "international outlook," #20 in the Young University Ranking 2021 and among the top 250 universities worldwide.
The Luxembourg Centre for Systems Biomedicine (LCSB) is an interdisciplinary research centre at the University of Luxembourg. LCSB develops and applies systems-level approaches to gain insight into the molecular and cellular mechanisms of human diseases. Experimental and computational approaches are combined to analyse the complexity of biological systems underlying disease pathogenesis. The LCSB is pioneering the way for a predictive, preventive, and personalised medicine. Neurodegenerative diseases, especially Parkinson's disease are major targets within LCSB's research activities. LCSB is coordinating the ELIXIR (the European life-sciences Infrastructure for biological Information) national node of Luxembourg focusing on "Clinical and Translational Medicine Research Informatics".
For our research activities and projects within ELIXIR Luxembourg, we are looking for a Systems engineer with a background in scripting to support the setup, implementation and monitoring of ELIXIR research IT services and infrastructures. In addition, the hired candidate will help with the development and setup of new state of the art solutions.
Your Role...
Support the setup, implementation and monitoring of ELIXIR research IT services and infrastructures running on OpenStack and RHEV-M
Conceptually design IT solutions within ELIXIR related research projects
Assist with provisioning, installation/configuration, operation, upgrade and maintenance of systems and related infrastructure in and for biomedical, translational, and clinical research
Research existing technologies and contribute to new and ongoing (research) projects by applying technology, benchmarks, selection, and methodologies
Evaluate and deploy existing implementations of federated data management and analysis solutions such as ELIXIR Cloud (GA4GH compatible cloud) and Federated EGA
Participate in international working groups and conferences to strengthen the ELIXIR Luxembourg offered services
Monitor performance and troubleshoot issues and outages/incidents
Maintain and monitor support information in ticketing systems and related tools related to the ELIXIR services
Work closely with other team members aiming for a high level of quality and user satisfaction
Write and maintain documentation for technical procedures
Assist in the procurement of in-house services via external vendors, if/when so desired
What we expect from you…
Mandatory requirements:
A higher-education degree (MSc, University or equivalent) in computer science, engineering or in another field but with equivalent proven experience as systems engineer, cloud engineer or system administrator
An interest in state-of-the-art technologies
Autonomous, dynamic, and curious
Excellent communication skills and the ability to articulate clearly the scientific and technical needs and to work within an interdisciplinary setting, communicating with other internal/external partners
Proven experience with the setup of IT platforms, especially with a focus on data management
Proven experience with the following technologies:
Linux (RHEL/Ubuntu), Linux scripting (shell / bash)
OpenStack, Ceph, etc.
RHEV
Kubernetes, Docker
Optional requirements:
Knowledge of or experiences with GA4GH / ELIXIR Cloud, Federated EGA or similar technology stacks
Good knowledge of identity management technologies (OIDC, SAML, LDAP, AD, Keycloak, RedHat IdM)
Programming experience in Python
Good understanding of network configuration, VLANs, firewalls
Experience with network, shared or distributed file storage
Experience with any of the following technologies:
Puppet, Ansible
git, CI/CD
oVirt, VMWare
Icinga / Nagios
We offer...
A fully funded Systems engineer position with an inflation-adjusted competitive salary based on the candidate's experience.
Modern and bright office rooms.
Modern and performant work equipment.
An environment in which continuous learning is actively encouraged and funded.
A modern infrastructure with state-of-the-art applications and technologies. 
A real opportunity to create a positive impact on medical research and human betterment.
32 days of annual leave and 40 hours of leave for personal reasons.
Compulsory social health insurance and private options at preferential rates.
Meal vouchers for use in restaurants and supermarkets.
Participate in the building of state-of-the-art IT infrastructure to enable precision medicine.
An opportunity to join the fast-growing Bioinformatics Core Facility group headed by Prof. Dr. Reinhard Schneider at LCSB.
An exciting international environment.
In Short...
Contract type: Fixed-term contract 36 months (extension possible up to 60 months)
Work hours: Full Time 40.0 Hours per Week
Starting date: As soon as possible
Location: Belval
Internal title: R&D specialist
Job reference: UOL04296