HR trainee / Talent Acquisition (F/M)
Publiée le 07/08/2022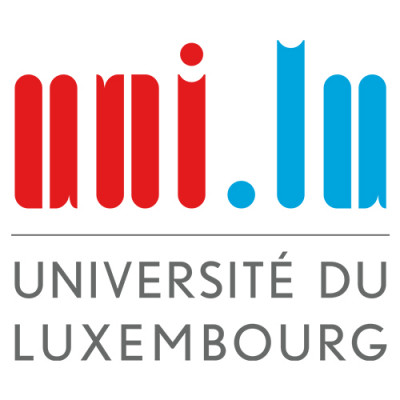 ---
HR trainee / Talent Acquisition (F/M) (Valid from 26/06/2022 to 28/08/2022)
The University | About us...
The University of Luxembourg aspires to be one of Europe's most highly regarded universities with a distinctly international and interdisciplinary character. It fosters the cross-fertilisation of research and teaching, is relevant to its country, is known worldwide for its research and teaching in targeted areas, and is establishing itself as an innovative model for contemporary European Higher Education. The University`s core asset is its well-connected world-class academic staff which will attract the most motivated, talented and creative students and young researchers who will learn to enjoy taking up challenges and develop into visionary thinkers able to shape society.
We're looking for people driven by excellence, excited about innovation, and looking to make a difference. If this sounds like you, you've come to the right place!
Your Role...
The Talent Acquisition team is partnering with hiring managers, Faculties and Centres in their search by planning, finding, recruiting, and selecting the most qualified people with required competencies and who fit into the University's strategic plan & culture.
Our principles:
A commitment to acquiring high performing, quality candidates who match the requirements of the University, the work area and the job;
Conducting recruitment and related practices, with due regard for the principles of natural justice that remain free from any form of favouritism, nepotism or biases;
Seeking to achieve a workforce that is diverse in its profile;
Ensuring its employees are made aware of vacancies for which it is conducting a recruitment process;
Conducting all related activities with due regard to confidentiality.
The trainee will gain a deep understanding of talent acquisition processes:
Managing job postings across platforms;
Helping develop strategies to attract high potential candidates;
Learning how to proactively source candidates for exciting positions across a variety of tools;
Scheduling, coordinating interviews, screening viable candidates, responding to applicant inquiries;
Monitoring usage of our Applicant Tracking System;
Participating in recruitment team meetings, professional developments, and thought partnership;
Help the team carry out its daily tasks.
What we expect from you…
You will soon graduate with a master's degree in Human Resources or equivalent and as part of your studies, you are required to undertake an internship lasting at least 6 months.
More skills needed:
Willingness to take initiative; belief that no job is too big or too small;
Willingness and desire to learn; team player with a positive and collaborative attitude;
You are highly organized and have excellent attention to detail;
You are an advanced MS office user;
Proficient in English, both spoken and written; French is an asset.
In Short...
Contract Type: Internship - 6 to 12 months
Work Hours: Full time or part time
Ideal starting date: September / October 2022
Location: Belval
Job Reference: UOL05036